- FORME d'EXPRESSION -

AUTUMNAL STRUCTURES
MADE OF BLACK MATTER

Extravagant avant-garde fashion from Italy
The creative mind behind avant-garde label Forme d'Expression is Koeun Park. Born in Seoul and based in Italy, the designer studied in Paris and Milan, designed for Armani and Donna Karan, among others, and now creates her own fashion.

Her designs oscillate between playfulness and strictness and are created in an experimental process that involves many revisions. The intended effect of this slow and careful production process is that the respective garment is already familiar to its wearer before he or she has even touched it.

The creations are made of natural elements such as wool, cotton, linen and cashmere, and each pore of the fabric is steeped in tradition, history, knowledge and creativity.
On cold days in autumn and winter, the special jackets, coats, sweaters, trousers and dresses are a true blessing on their wearer's skin. They are exceptionally soft, provide pleasant warmth and create a cozy feeling.
The distinctive common denominator of all the models in this collection is their color: black - the color of the avant-garde, existentialists and intellectuals. It is also our favorite color, and we have even dedicated a whole article on our website to it. You can read it here.
"BLACK IS A PARADOX,
A CHAMELEON WITHOUT COLORS."

---
---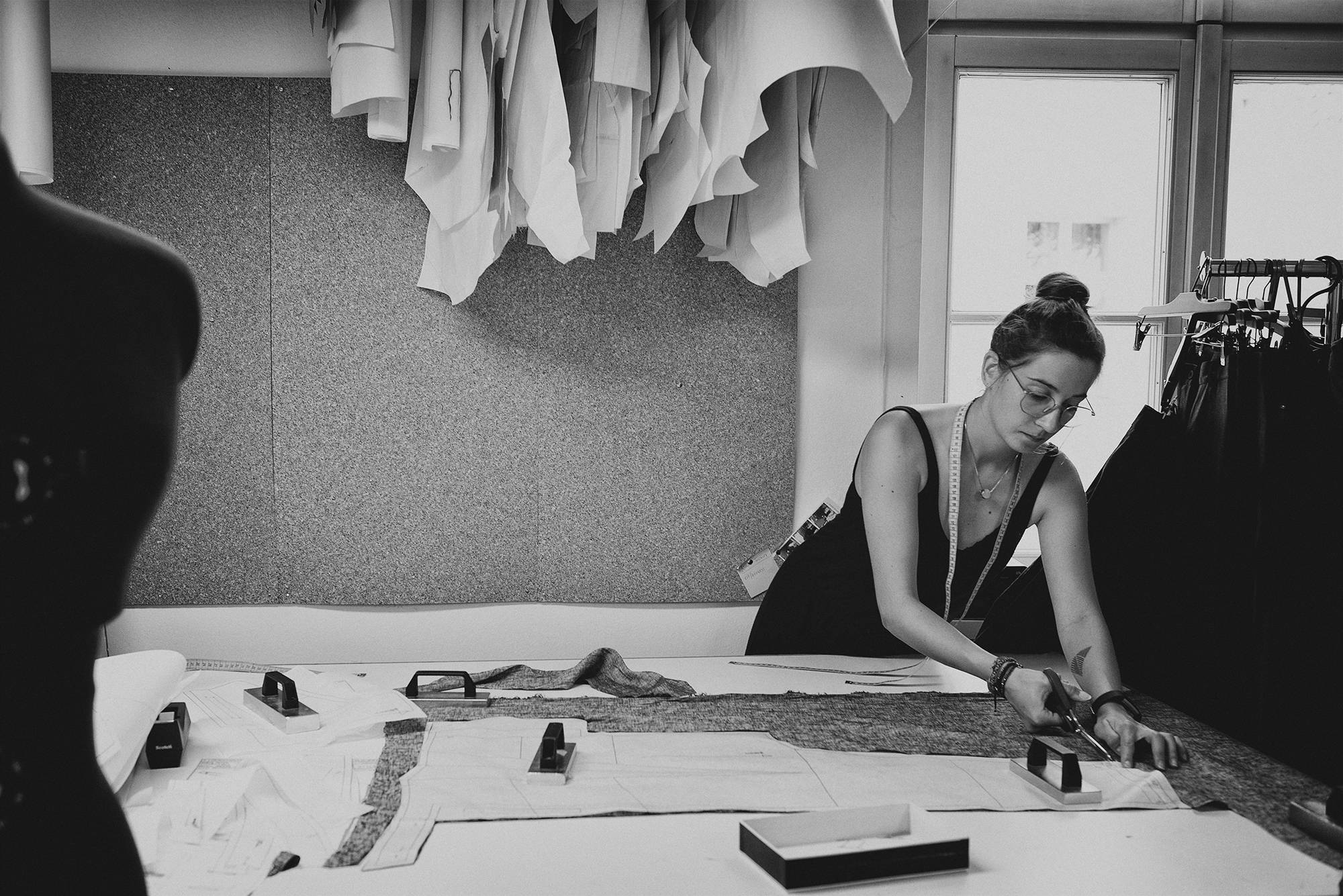 We have been a creative house for almost 10 years. We create designs that make our eigensinnig obstinacy visible. Tailor-made. According to your wishes, to accentuate your character.

If a model or your size is sold out, please contact us.

You wear a non-standard size? We can make it for you. Tailored to your body and your style.

Come and visit us at eigensinnig and let us advise you. We will create your desired style.