An Attempt to Approach a Protean Being
Expressing our personality through the clothes in which we drape ourselves is anything but a negligible matter. Showing ourselves is one of our basic needs, because showing ourselves is the prerequisite for being seen. The way in which we show ourselves can be loud, strong, and clear. But it can also be quiet, subtle, and contradictory, as if to say: I show myself by consciously showing little of me, thus giving others the opportunity to be reflected in me – because whatever I am or want to be at this moment is also defined by the Other. The human being only becomes an "I" in a relationship with a "Thou", philosopher Martin Buber said. Encounters become a game in which the questions "Who am I?" and "Who are you?" float in the air and are constantly renegotiated.

In this respect, what we wear contributes to our sense of identity.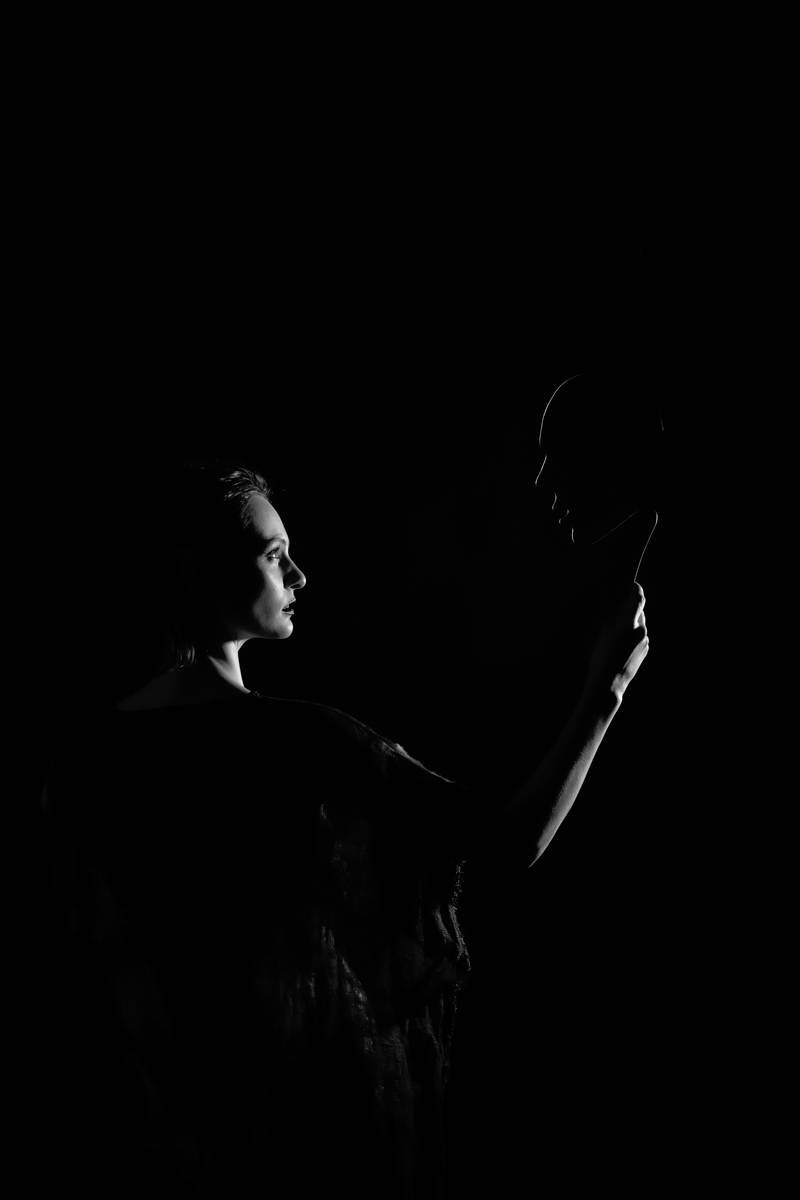 Clothes have the ability to illustrate things that words cannot express. Or in the words of designer Rachel Zoe: "Style is a way to say who you are without having to speak."
And Israeli fashion designer Alber Elbaz said, "Style is something reflected from our soul to the outside world – an emotion." Style is different than fashion, because "fashion is about dressing according to what's fashionable. Style is more about being yourself," as designer Oscar de la Renta put it. "Style knows no age," style icon Iris Apfel said. And, we would like to add, no body shape.
Clothes are a communications medium for style, an aesthetic channel, an amplifier. When they are in harmony, our existence feels right. And an existence that feels right also radiates this harmony.We can impact the world with our clothes. And who doesn't want that? Who doesn't want to leave one's mark, have an influence on others, and thereby continue to chart oneself?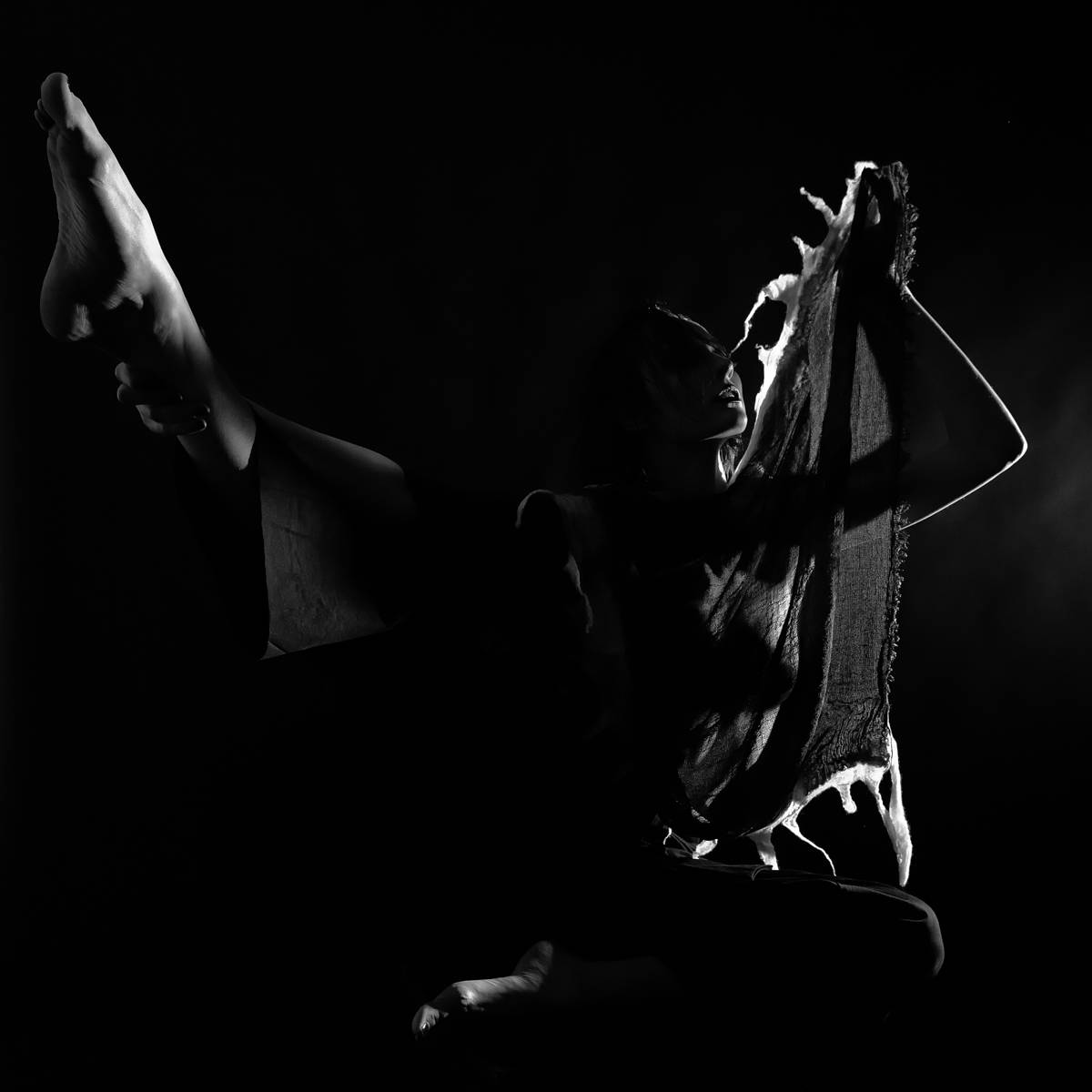 "STYLE KNOWS NO BODY SHAPE EITHER"
Everyone is unique.
This uniqueness is the result of our biography, genes, origins, predilections and aversions, personality traits, interests, and many other factors. Clothes can express all these fundamental elements, and even more than that: it can also communicate fleeting things. An emotion, a mood, a mental state; something that is slumbering and wants to wake up.
Even if gender identity isn't something that is set in stone and many of our pieces can be worn by everyone, we would like to attempt a careful description of the eigensinnig woman and everyone who wants to be seen as one – knowing that eigensinnig obstinacy does not wish to be tied down by definitions.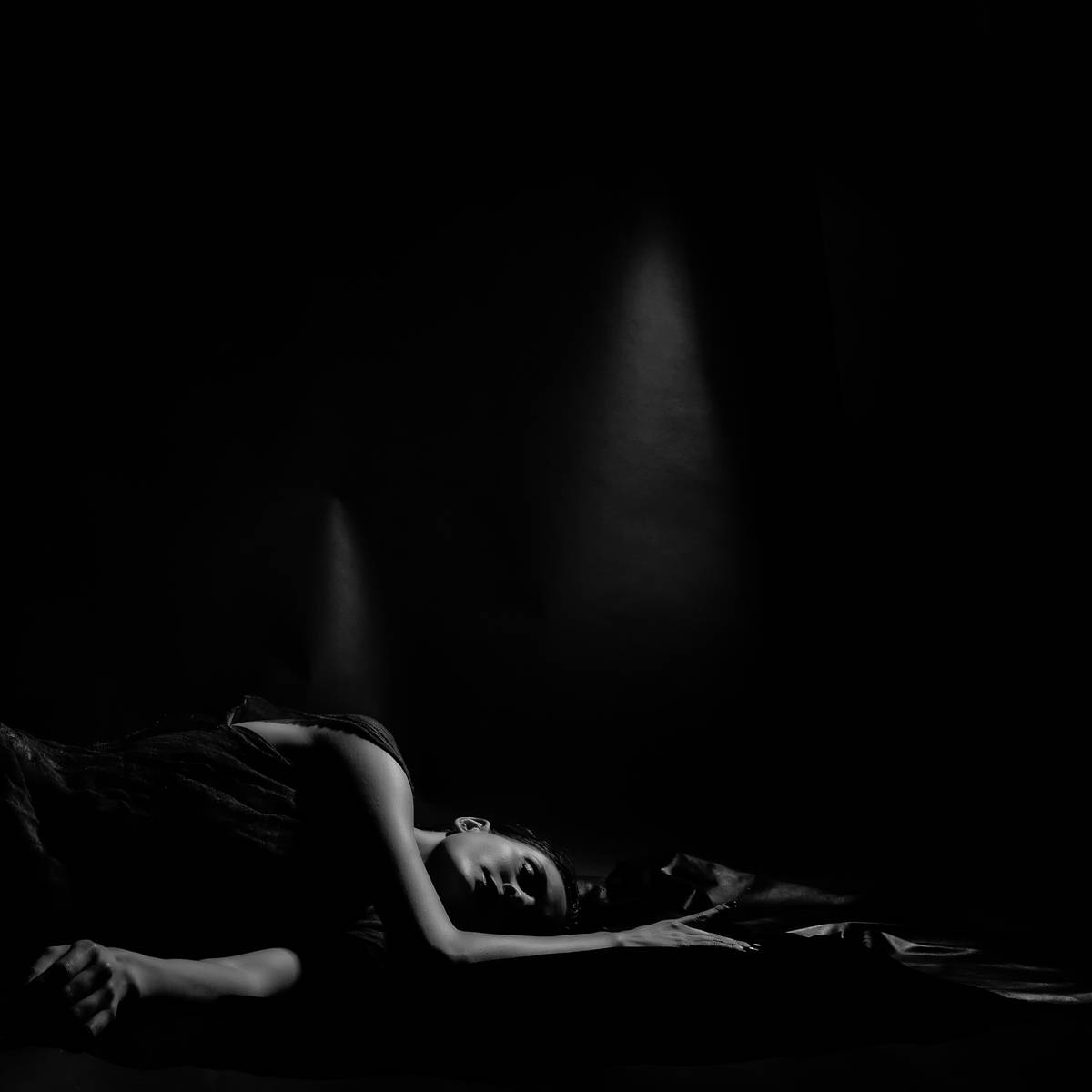 SO WHO IS THE EIGENSINNIG WOMAN?
She is a protean being who enjoys playing, exploring herself, and rediscovering herself over and over again. She has many facets, is versatile and able to surprise herself. She leaves room for supposed weaknesses by accepting them and transforming them, for she knows:
"THERE IS A CRACK IN EVERYTHING.
THAT'S HOW THE LIGHT GETS IN."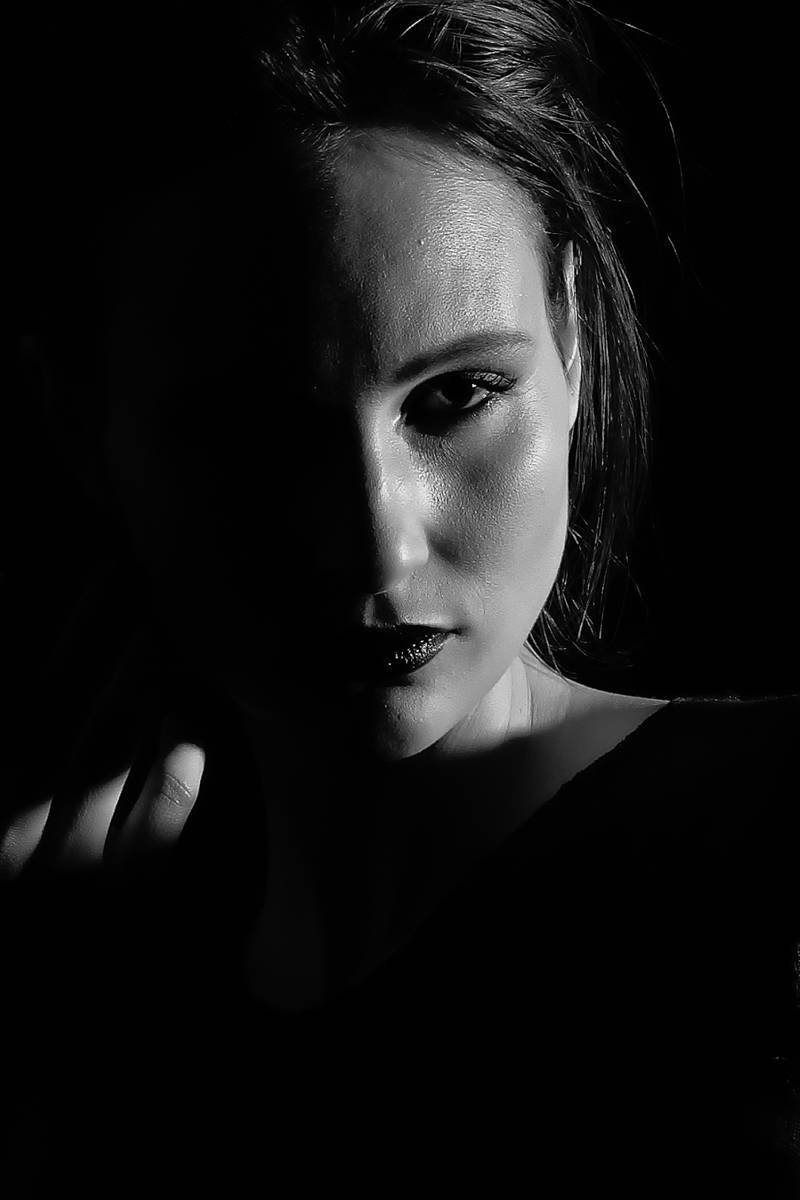 She loves breaking with norms and traditions and celebrates – even cultivates – her moods.

The eigensinnig woman isn't interested in trends and fashion – she regards clothes as a medium for her innermost self-expression, which can also be contradictory. The obstinate character is not determined by current events but by its own essence. In this respect, it is always genuine, unique, extraordinary, and profound, and never simply a manifestation of the zeitgeist, never just fashion.

The highest form of aesthetics is the harmonious exhibition of one's obstinacy. And this is how the eigensinnig woman can give room to all her aspects, all her inner personas. We will try to delve into all these different aspects – without any claim to completeness. Even if each of these aspects can be portrayed on its own, the eigensinnig personality unfolds in their synergy.
"THUS, THE EIGENSINNIG WOMAN SHOULD RATHER BE REGARDED AS A MOSAIC
WHOSE ELEMENTS MERGE, IMPACT EACH OTHER, AND - DEPENDING ON HER INNER WEATHER - MANIFEST THEMSELVES DIFFERENTLY EACH TIME."
Accompany us in our search for what characterizes the eigensinnig woman.
THE WISH FOR UNFORCED ELEGANCE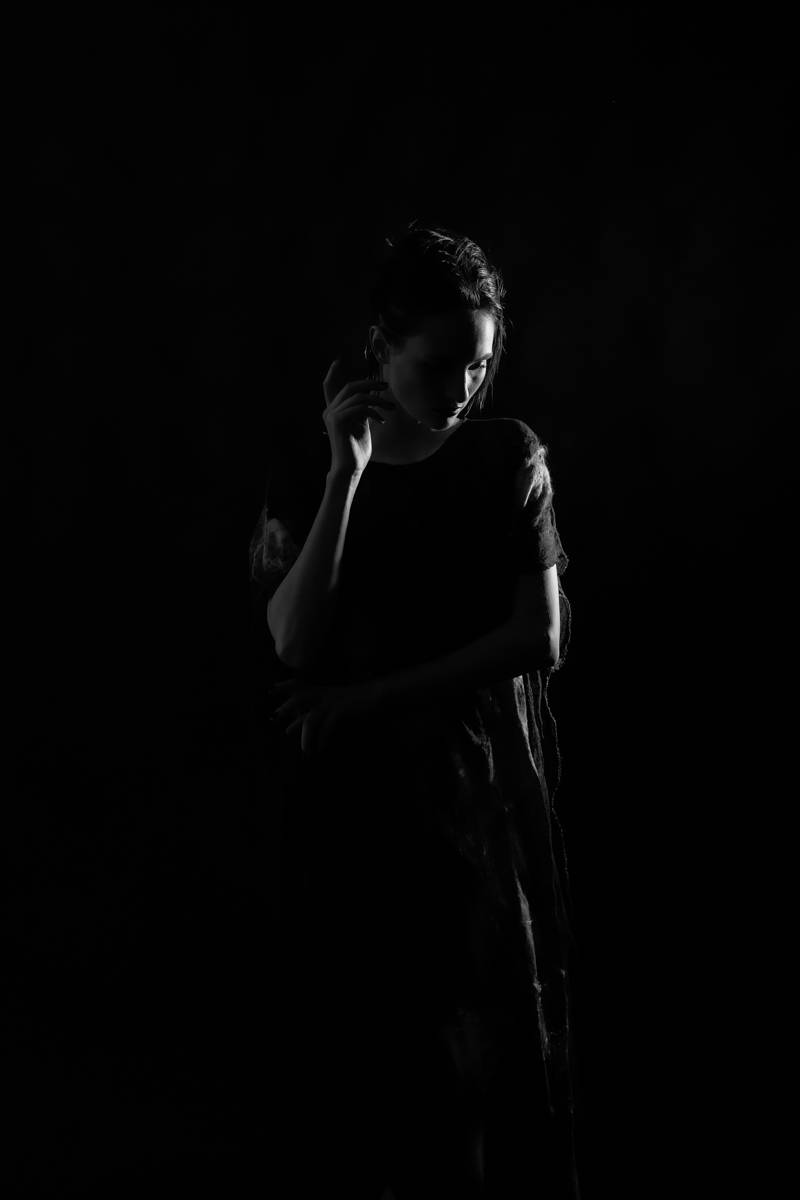 "TRUE ELEGANCE MEANS REMAINING WITHIN CALLING DISTANCE BEHIND FASHION."
MARIE VON EBNER-ESCHENBACH
"Elegance is unforced, the gesture of an elevated soul," said French writer Sully Prudhomme. The elegant aspect of the eigensinnig woman loves all things exquisite, classic, subtly luxurious, exercising noble restraint, and everything that is tried, tested, and established. It represents strength, self-confidence, straightforwardness while remaining supple and flexible. It says in a gentle way, with the trace of a smile: I know what I want. And its innate sense of possibility adds: If I can't get it, then I will look for something else – with my head held high. Each moment harbors innumerable possibilities.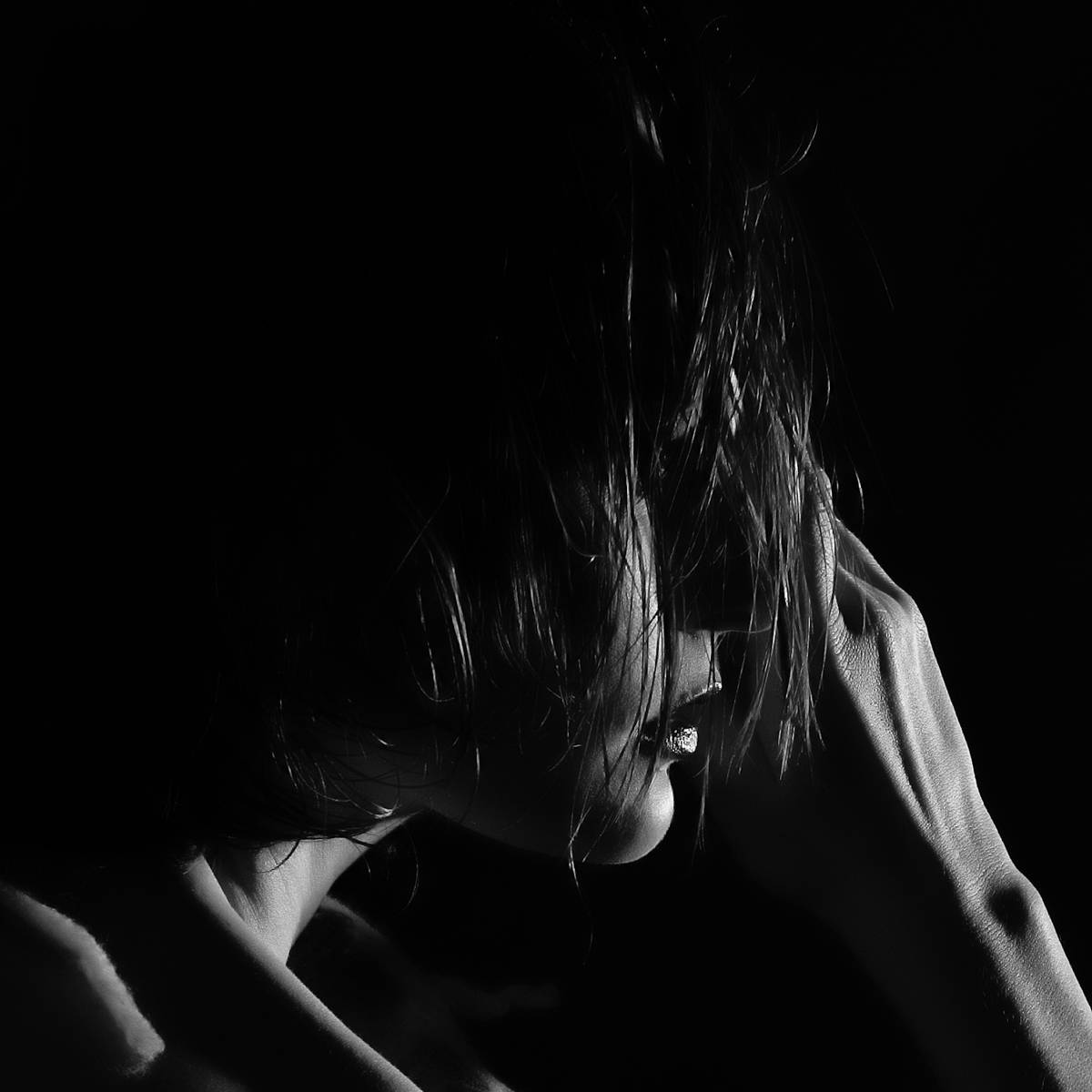 The Noble Woman likes it when things are completed. Therefore she appreciates ensembles, which can be interpreted as metaphors for completeness. She likes wearing rather classic sports jackets made of fine cotton with – depending on her mood – elegant trousers with a straight or wide leg and blouses made of soft materials, combined with an elegant leather bag, a sophisticated silk belt and striking sunglasses.
THE URGE TO TRANSFORM SHADOWS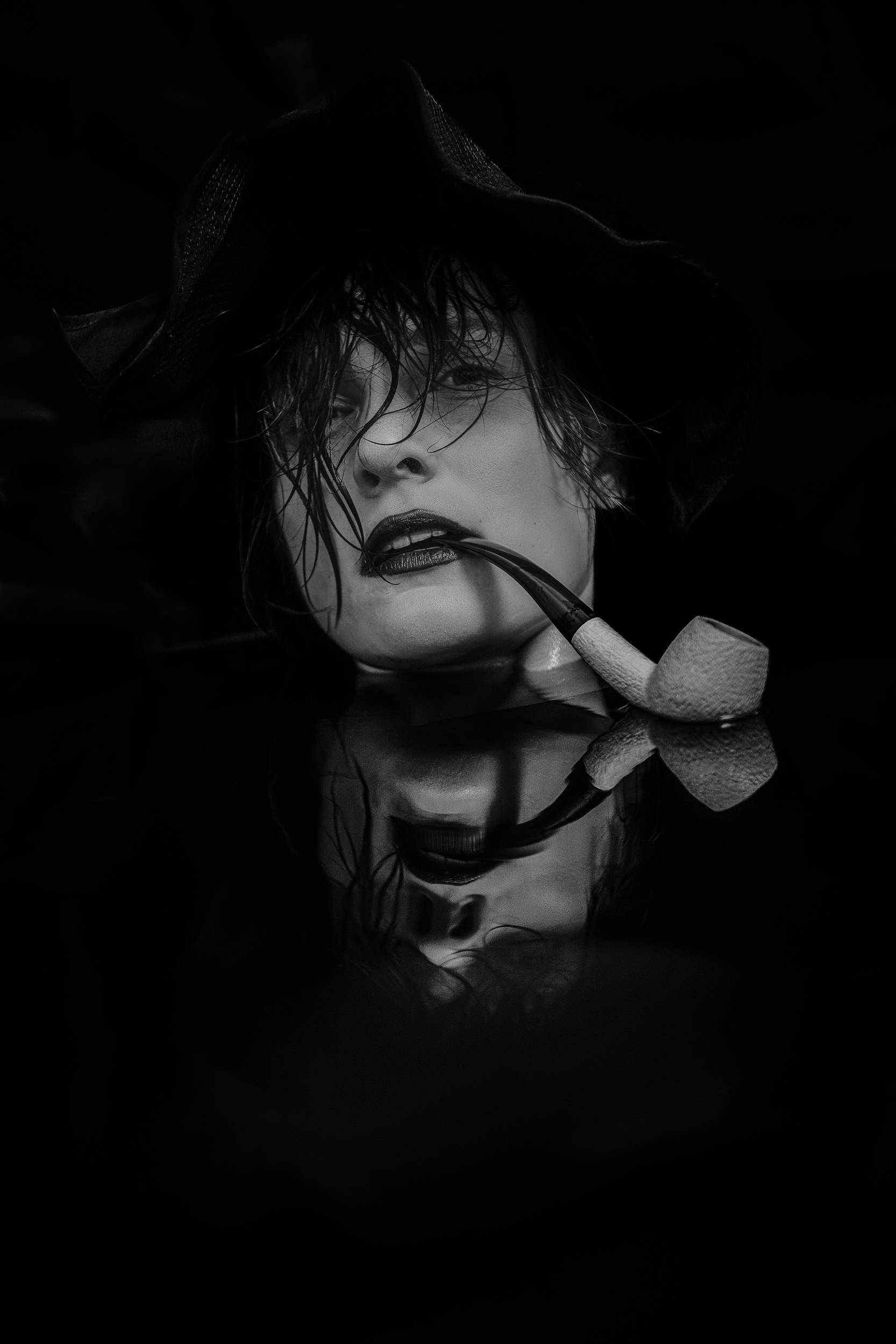 "EVEN A HAPPY LIFE CANNOT BE WITHOUT A MEASURE OF DARKNESS."
Everyone has their secrets, of whatever hue they may be. Expressing this arcane aspect is what the mysterious aspect of the eigensinnig woman desires. It doesn't want to show itself and is revealed exactly by this unwillingness. It is like music rising to a crescendo, whose poetry only reveals itself after we have spent more time with it, taken it in, listened to it hundreds of times. It requires time and patience and effort, it puts others to the test, and it cannot be captured or forced. Therefore, it is "unavailable" – as defined by sociologist Hartmut Rosa – and for this very reason it becomes interesting, attractive, and has the potential to create resonance.
The Mysterious Woman likes her clothes wide and loose, but not exclusively, of course. She especially appreciates airy, flowing, soft materials such as bamboo, silk, or cotton. Airy and loose dresses, wide harem trousers and equally wide asymmetrical blouses – by wearing these pieces, she herself becomes a secret, for her true physical features can only be guessed. Playful feminine artifacts such as hats or exquisite silk or cashmere complement her appearance.


III. THE ANDROGYNOUS WOMAN
THE FASCINATION OF DISSOLVING MALE AND FEMALE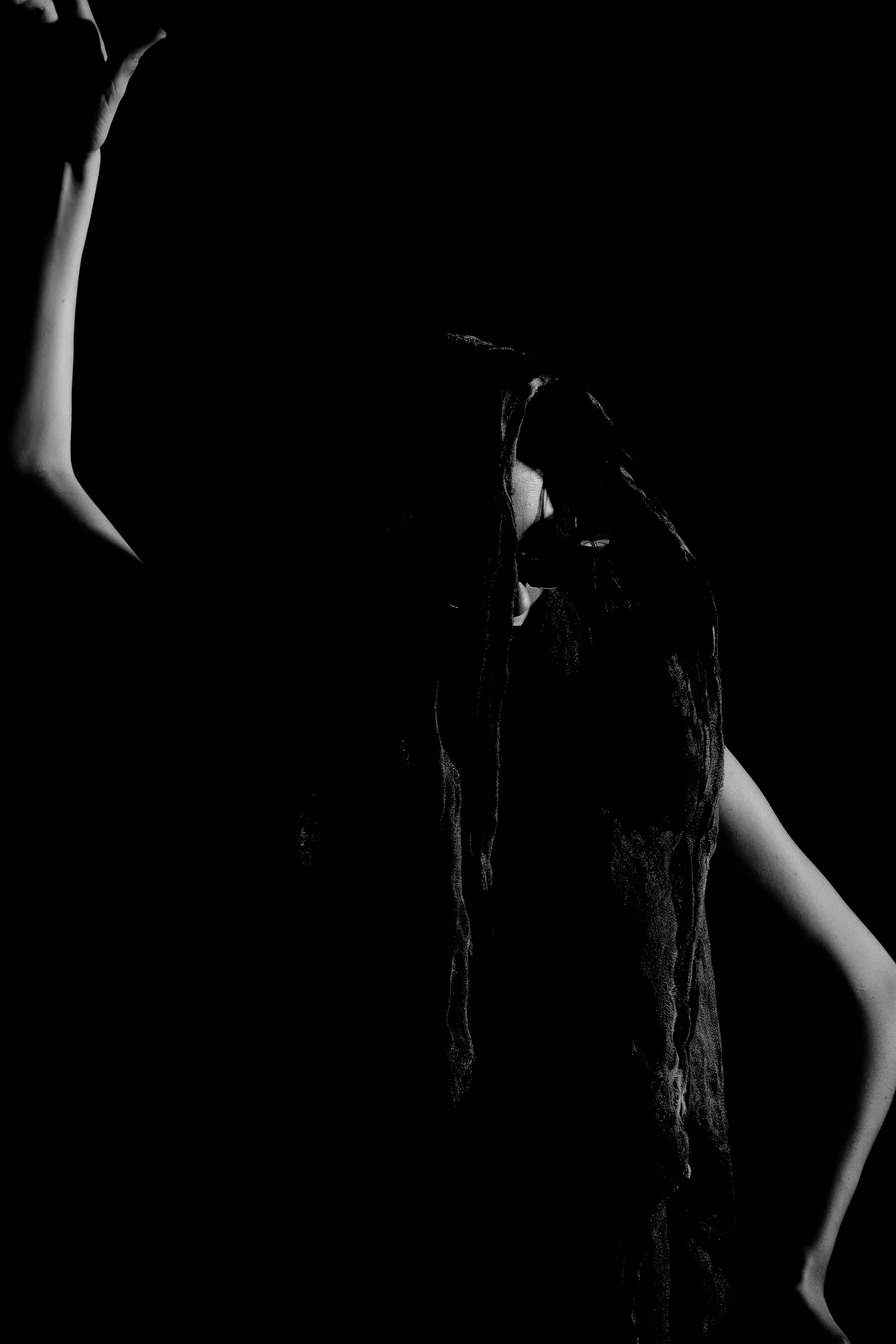 The androgynous aspect of the eigensinnig woman takes great pleasure in playing with gender-specific attributes. It shows that "gender" is a construct, not a fact. It is characterized by a certain strictness and coldness, but these features are temperamental rather than pure and clean. The androgynous persona has a temperature. It displays sensitive coldness. It expresses a moderately radical aspect and traces of rebelliousness and intransigency, but in such as poetic way that all hardness becomes as soft as possible while still remaining hard, in the best sense of the word.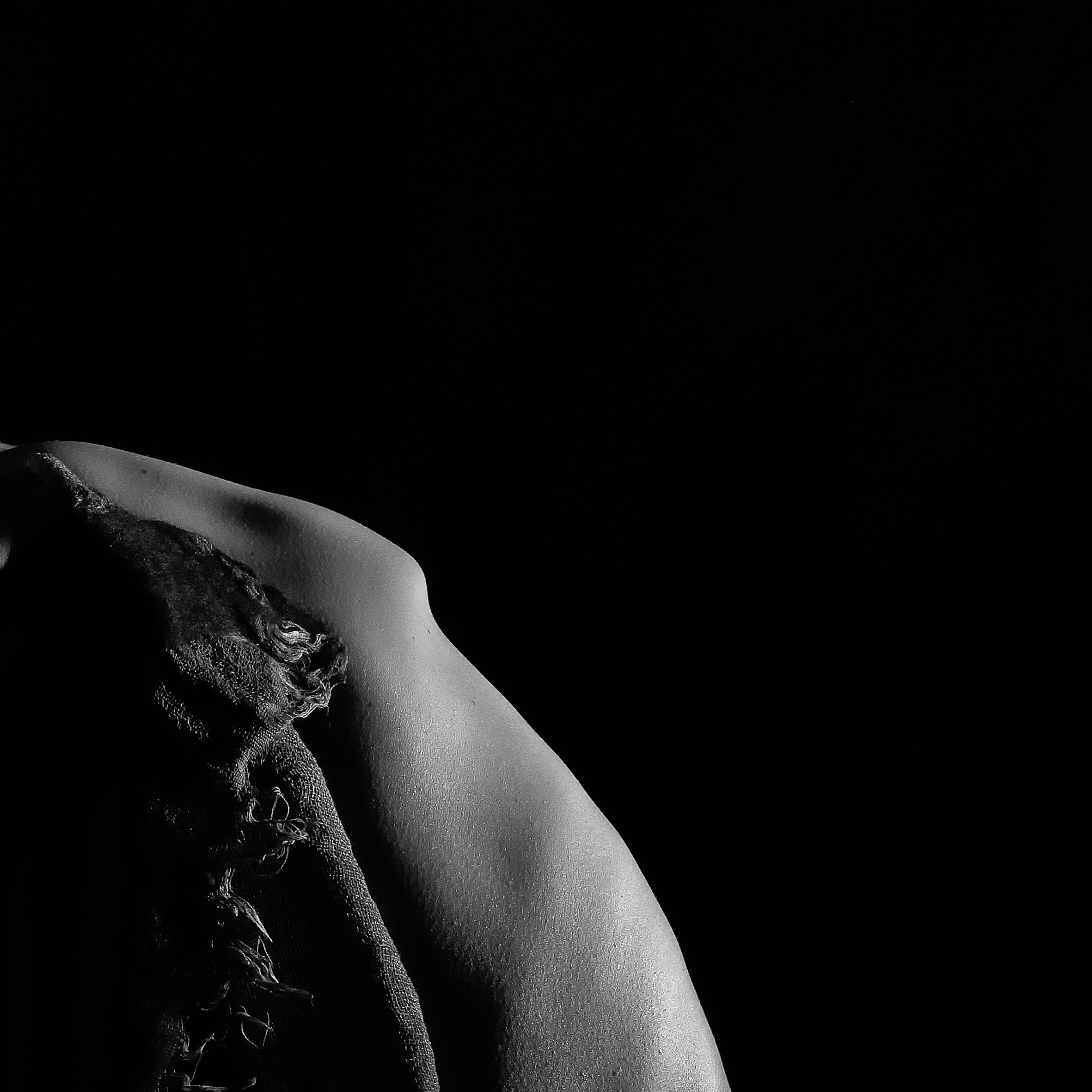 The Androgynous Woman favors masculine-looking, loose pleated trousers or classic trousers with a narrow leg, which she wears with vests and jackets or blazers. She combines these avant-garde ensembles with plain, slim-fitting linen blouses displaying the feminine side with subtly playful details such as small buttons or open seams. Soft cotton sometimes with a light structure, is a material she finds attractive. She looks extravagantly androgynous in gender-neutral jumpsuits made of coarsely structured linen with a loose leg, low crotch, and fine asymmetrical seams.


THE PLEASURE OF LOOKING FOR THE ESSENCE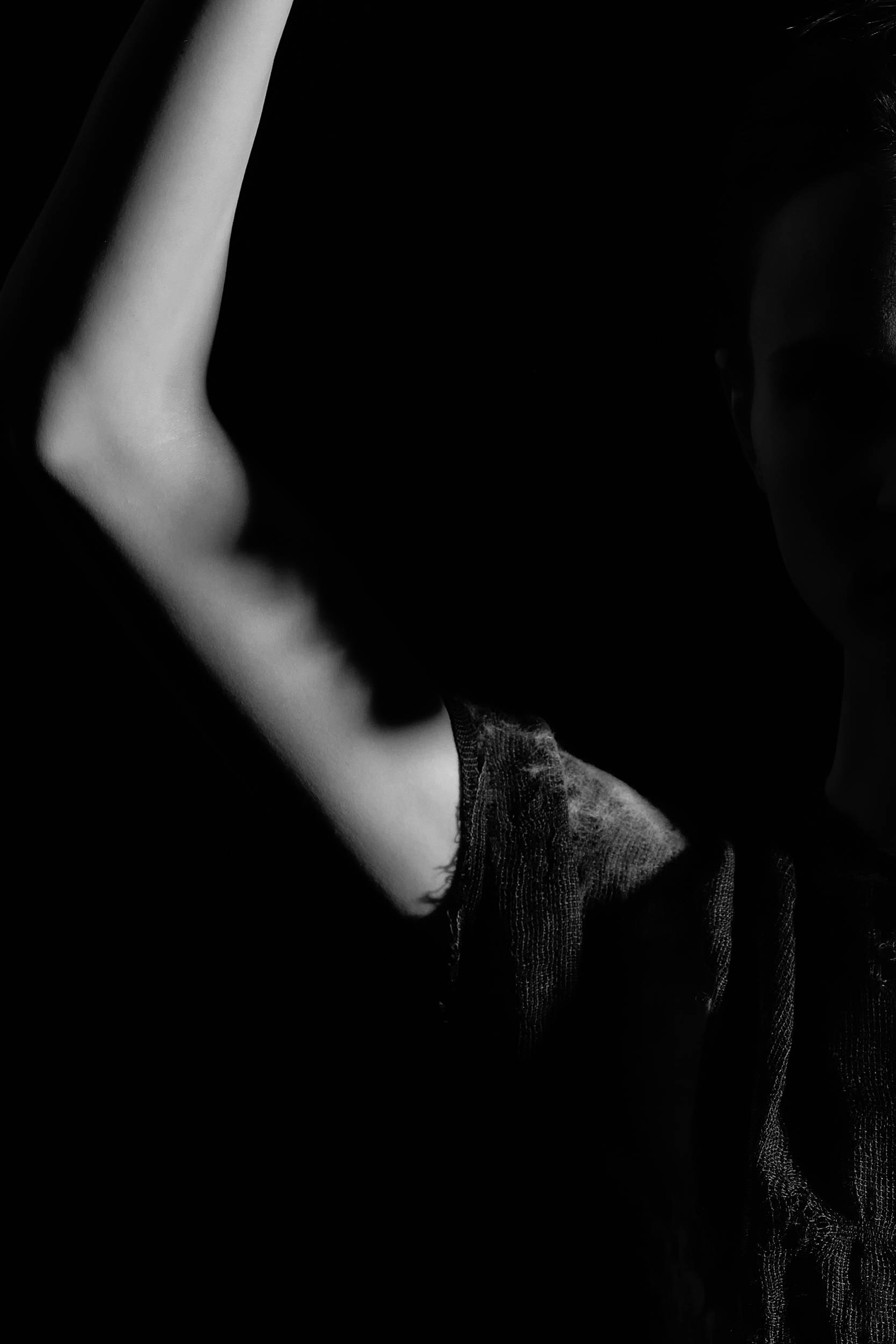 "PARE DOWN TO THE ESSENCE, BUT DON'T REMOVE THE POETRY."
The Japanese wabi-sabi concept finds true beauty in that which is imperfect and flawed. Minimalistic/poetic is also a character trait of the eigensinnig woman's minimalist aspect. This persona is a seeker who wants to find the essence by separating it from everything that is unnecessary. She focuses on understatement, clear lines and the both darkest and most contradictory of all colors. Omitting brings her more joy than accumulating, in line with Antoine de Saint-Exupéry, who said: "Perfection is achieved not when there is nothing more to add, but when there is nothing left to take away."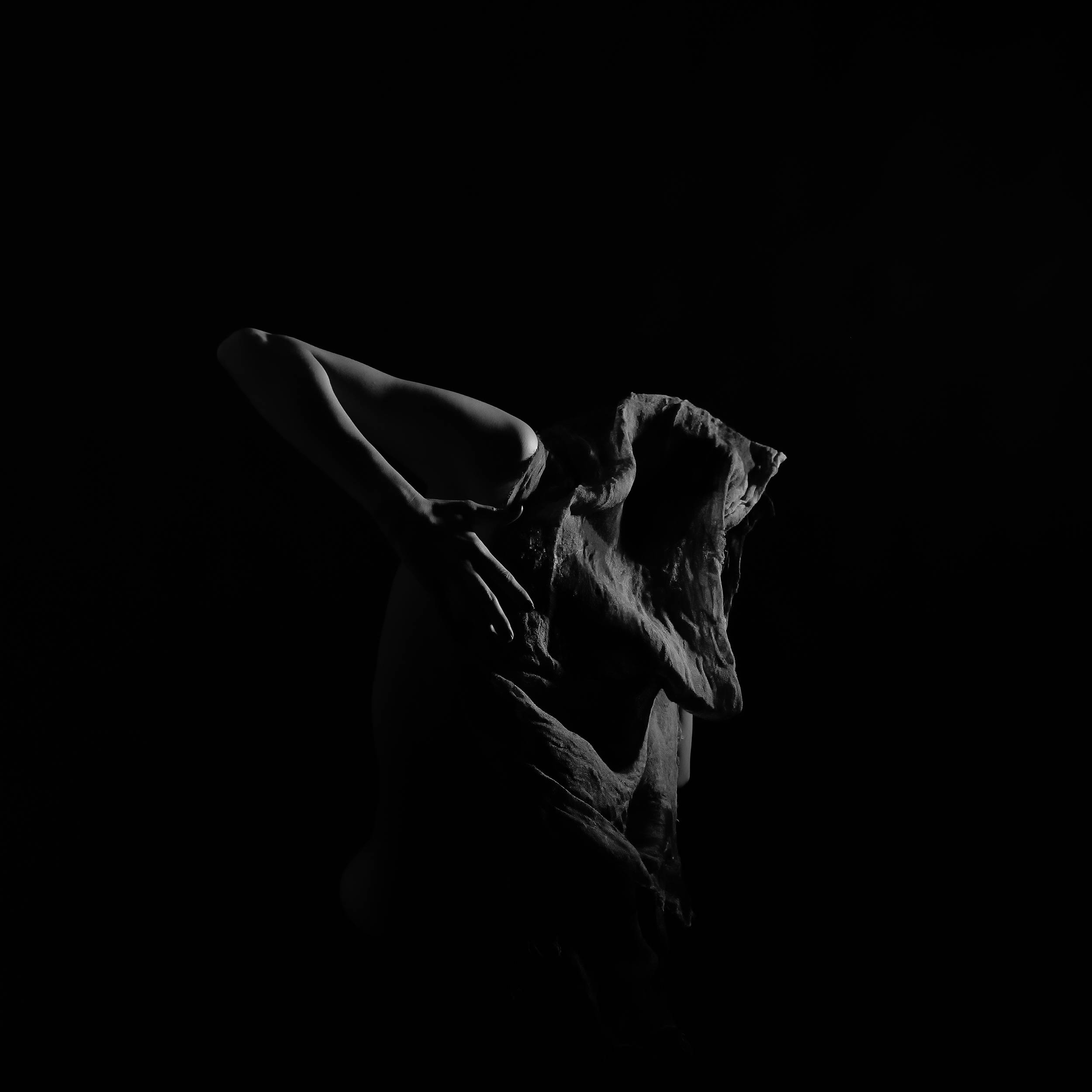 The Minimalist Woman likes plain, versatile, combinable pieces such as slim-fitting blazers and jacketswith straight-ended sleeves, and trousers with a narrow, straight leg. Black, soft cotton and dyed linen in dark gray are among her favorite colors and materials. She combines these with high-quality leather shoesand stainless-steel or aluminum sunglasses – simple, functional, without any exaggerated details.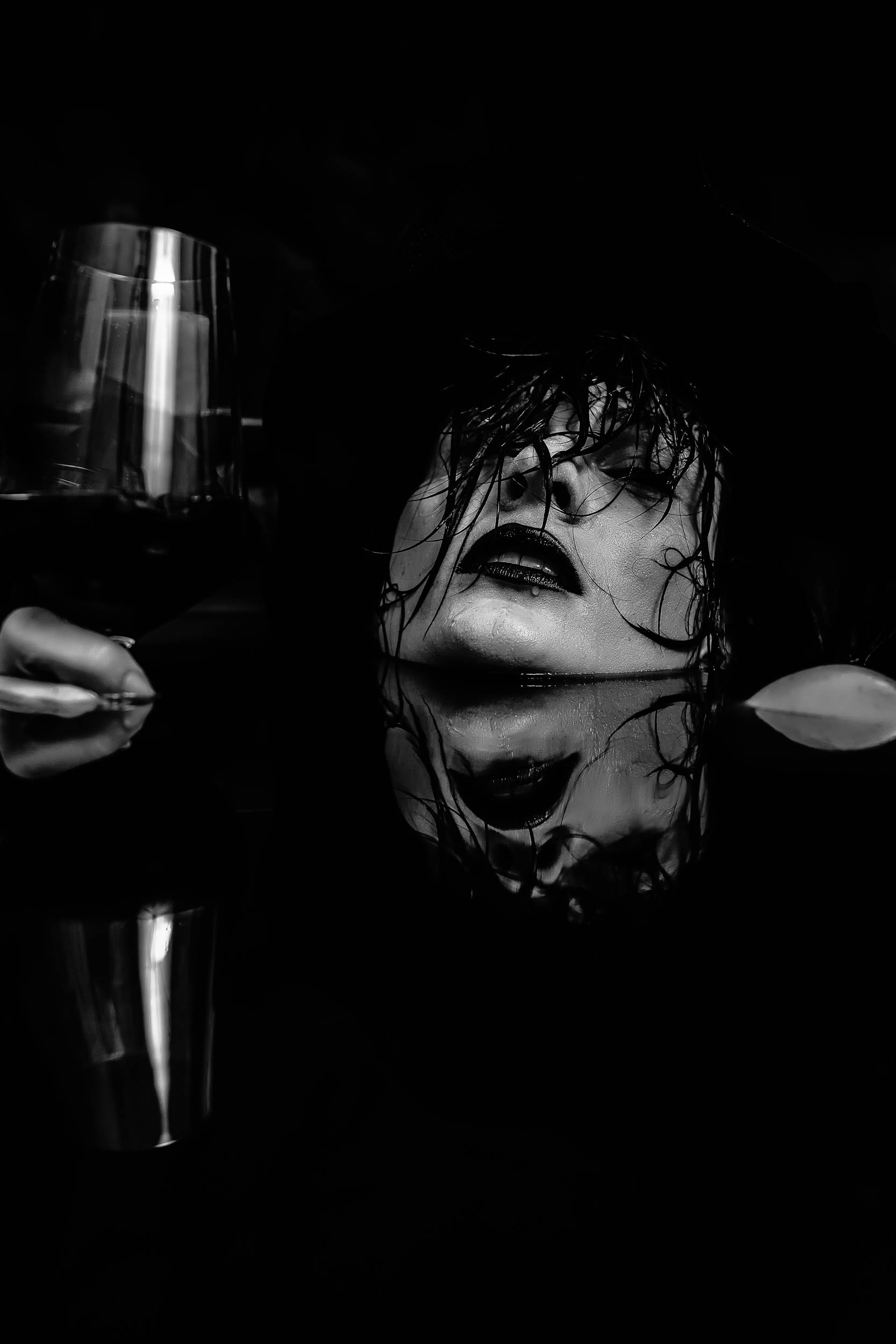 "WOMAN IS FIELD AND PASTURE BUT ALSO BABYLONIA."
Wild, defiant, loud, and energetic – that is the rebellious persona within the eigensinnig woman. She does not listen to others, for it is she who sets the tone. She loves chaos, spontaneity, and provocation. She celebrates her untamed nature, lives according to her own ideas and does not let norms guide her. Her lifestyle is often nonconformist and unconventional, but it is her life, and she is very aware of this. Or in the words of author Glennon Doyle: "This life is mine alone. So I have stopped asking people for directions to places they've never been."

The Rebellious Woman's favorite piece is the striking leather jacket. She also likes extravagant cuts, such as wide trousers with a low crotch or with integrated suspenders, casually and loosely "hanging out" at the sides. Her wardrobe also features sweaters with special, striking collars. Light black cotton or coarse linen are materials she finds great, as she does details such as extravagant asymmetrical zippers and seams. The Rebellious Woman likes to combine these pieces with extraordinary, contrasting scarves ending in fringes, designer lace-up boots made of charismatic leather with striking details, and leather beanies.


VI. THE EXTRAVAGANT WOMAN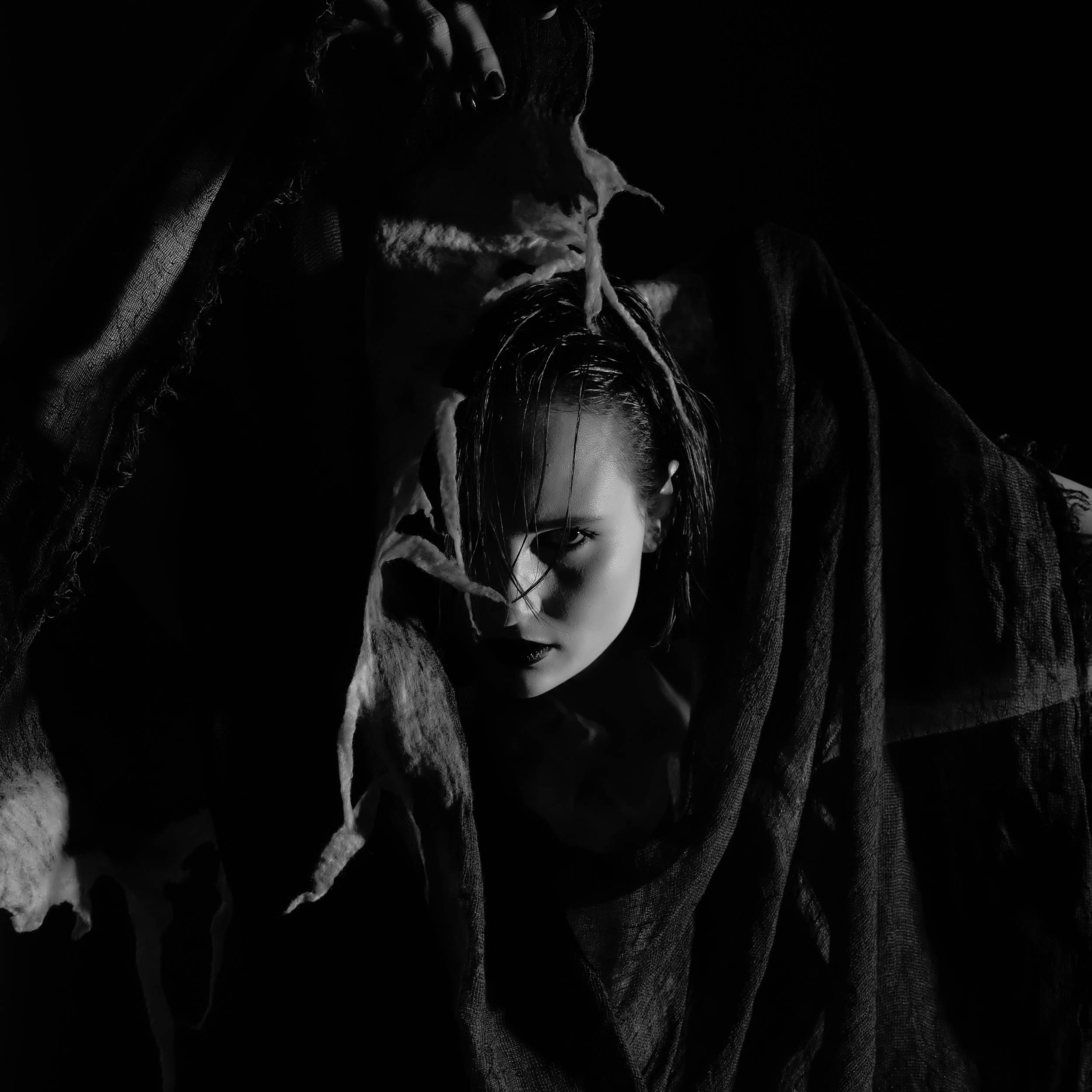 "ECCENTRICITY IS THE MADNESS OF THE NORMAL PERSON."
The extravagant aspect of the eigensinnig woman is her most expressive and eccentric one. It stands out, crosses boundaries, and longs for the unknown, for something new, for an adventure. It likes to play – also with itself, so it is also able to laugh at itself. It loves breaking rules and deviating, surprises and experiments – and it experiences its greatest euphoria in continuous transformation, which is the most constant aspect of its existence.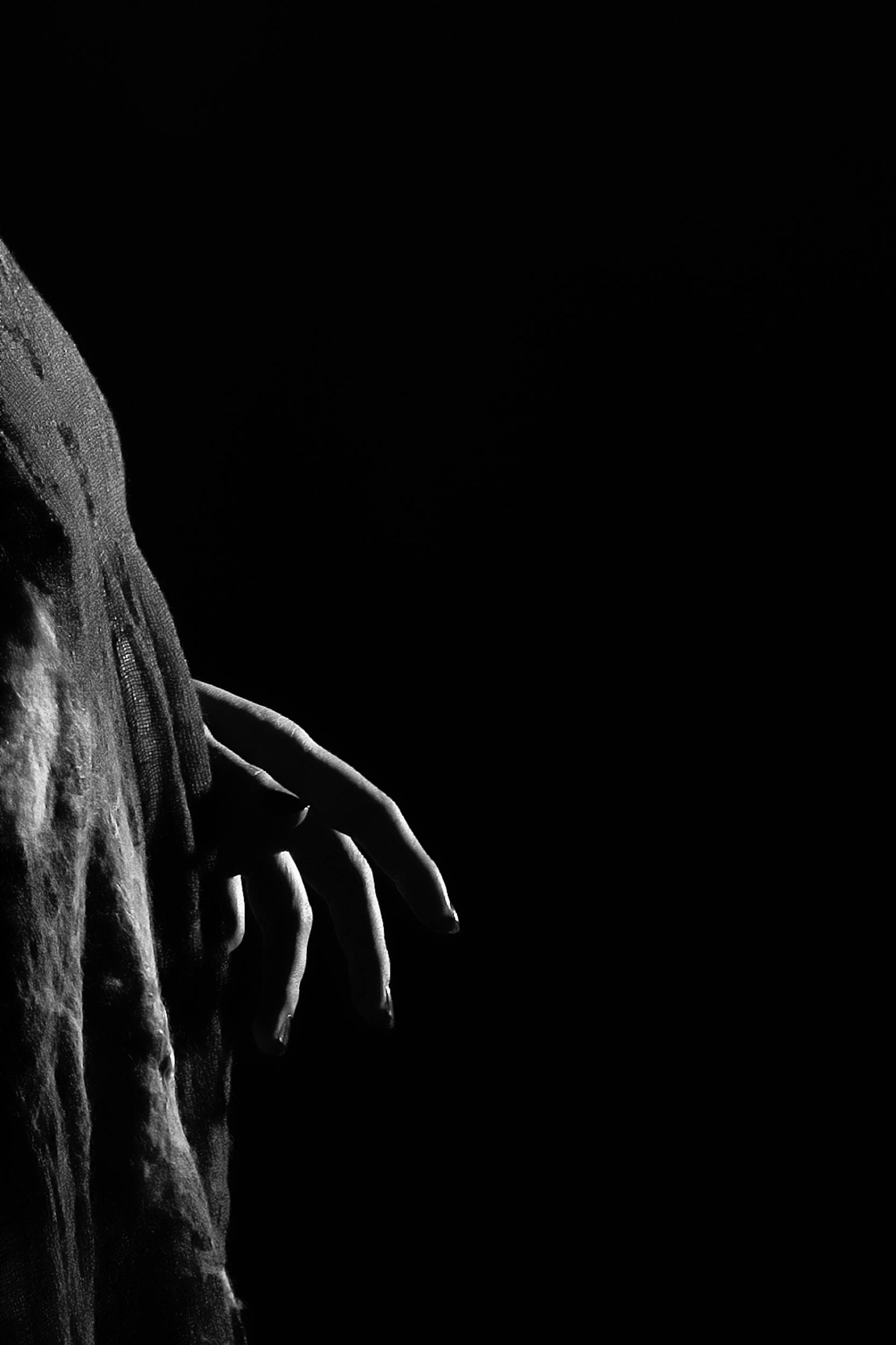 The Extravagant Woman likes wide, loose cuts which leave her plenty of freedom, such as trousers with a low crotch. Extraordinary details such as extra-wide sleeves strikingly expressive patterns, and abstract prints made of transparent, light fabrics with fringed ends or of coarse linen suit her particularly well. She appreciates stark contrasts – both in her life and in what she wears.

---
idea / concept: Silvia Max | eigensinnig wien
text: Martha Miklin | textstuecke.at
model: Malu | Stella Models
photography: Toni Woldrich | eigensinnig wien

---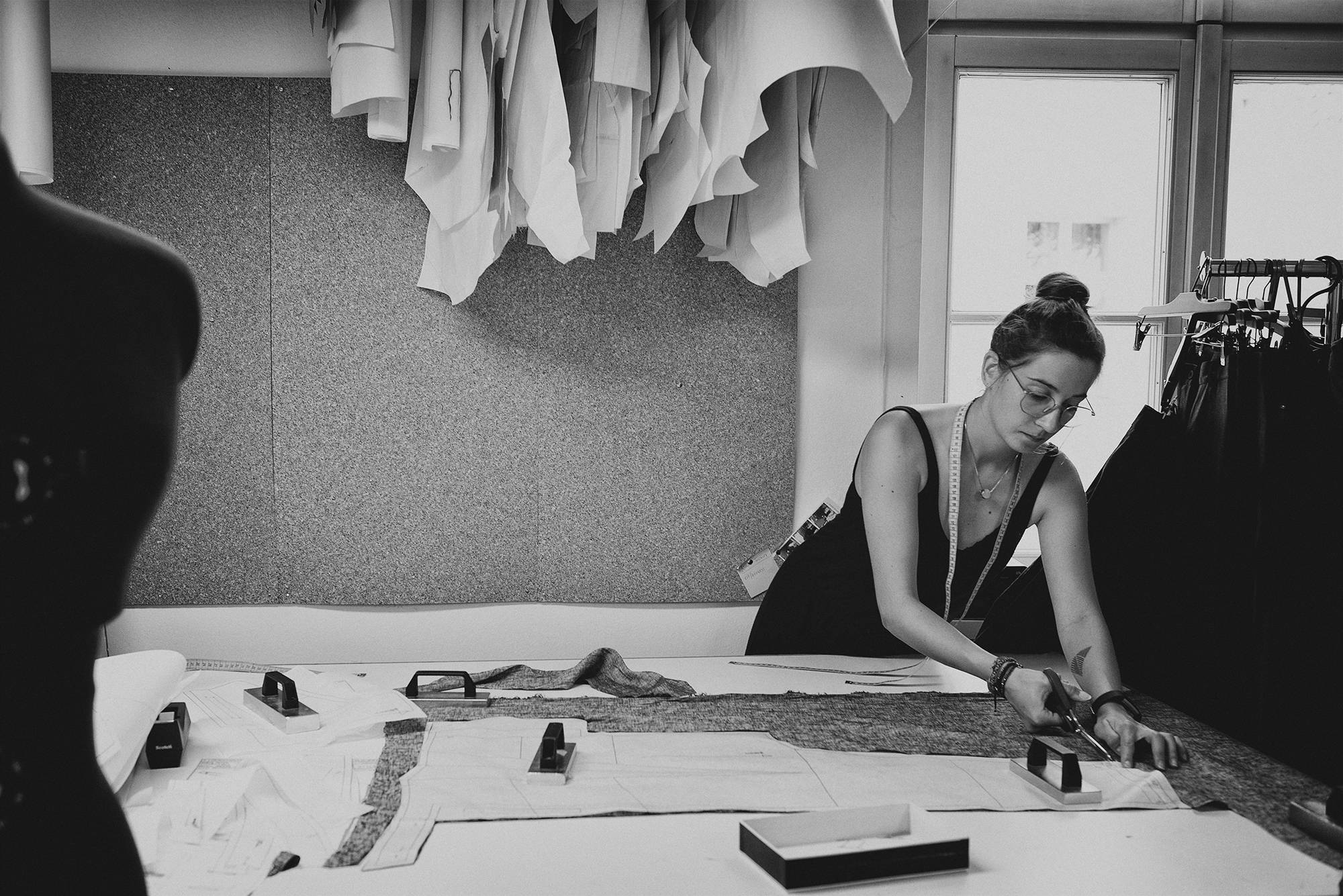 We have been a creative house for almost 10 years. We create designs that make our eigensinnig obstinacy visible. Tailor-made. According to your wishes, to accentuate your character.

If a model or your size is sold out, please contact us.

You wear a non-standard size? We can make it for you. Tailored to your body and your style.

Come and visit us at eigensinnig and let us advise you. We will create your desired style.