- HANNIBAL -

A STYLISH RENDEZVOUS OF
TRADITION AND MODERNITY

Fashion as mystical as a fog-shrouded forest in autumn
For 10 years, Hannibal has been a loyal companion of eigensinnig wien, and our collaboration is characterized by a deep and amicable connection. Like eigensinnig, the traditional men's tailor based in Munich represents professional craftsmanship, unique quality and a burning passion for avant-garde fashion.
Each unique piece is a manifestation of the designer's innermost vision. Individual thoughts and ideas that gradually come alive and assemble to become a real construct. The result is a durable product of high quality that brings joy to its wearer for a long time.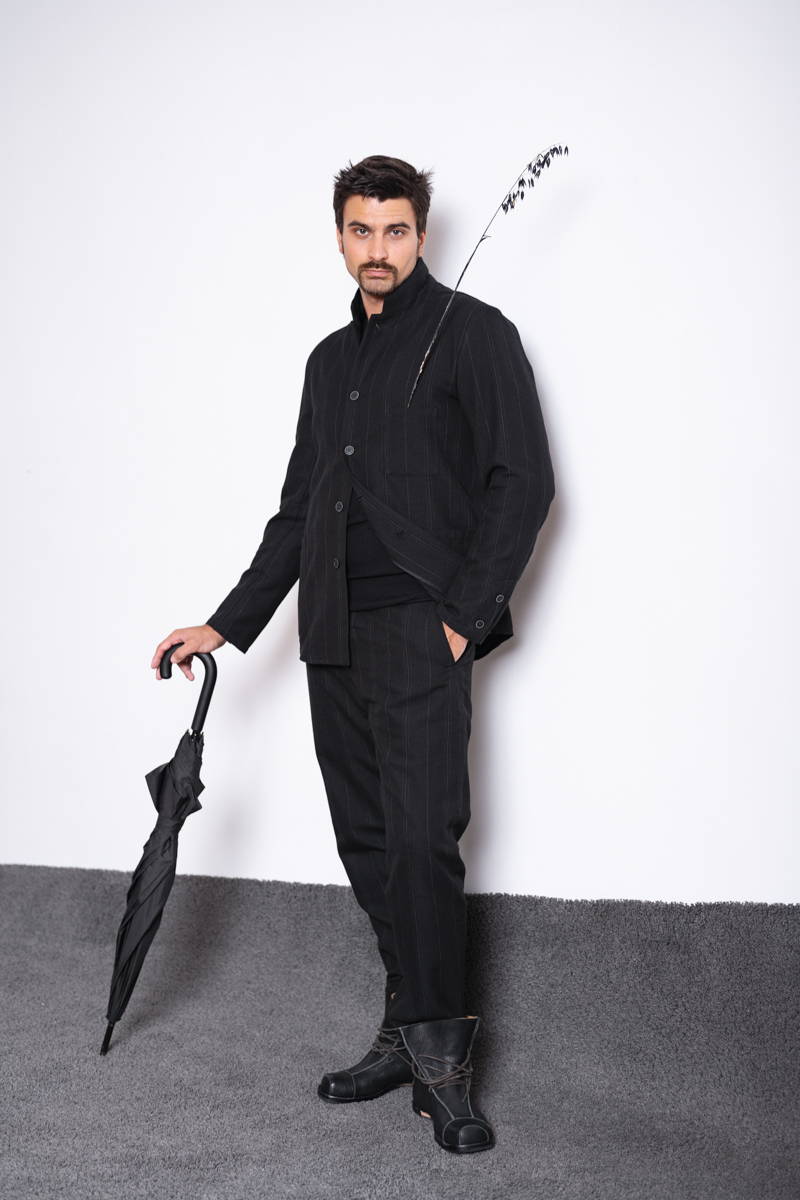 UNOBTRUSIVE, YET ATTRACTIVE
The designer's new autumn/winter collection is characterized by classic and elegant lines which gently brush against the boundaries of modernity, sometimes bravely crossing them. The pieces are unobtrusive and clear. Embedded in minimalism and understatement, and reduced to the essentials. And yet they possess a graceful, almost mystical touch, which shows itself in their special details.
Classic elements meet expressive aspects, and the extraordinary only reveals itself at second glance: a special stand-up collar here, an unconventional sleeve vent at the cuff there, or an asymmetrical, concealed button placket.
Each piece represents a complex fusion of craftsmanship, technique and creativity, and the idea of a "means to an end" unresistingly gives way to the notions of grandeur, experiment and sophistication without losing any of its coziness and comfort.
"DEVOTED TO
CRAFTSMANSHIP,
LOYAL TO
PERFECTION,
GUILTY OF
PASSION."
FINEST MATERIALS MEET MATHEMATICAL METICULOUSNESS
For this collection, the designer only worked with high-quality natural materials such as wool, cotton and linen, thus reflecting a deep connection with nature. Finest fabrics meet mathematical meticulousness to form astounding constructs. Yarns with different feels combine to form a mesh, playfully letting their heterogenous facets flow into each other.
Softly and gently, these special creations envelop the body of their wearer, creating a familiar feeling of coziness and comfort.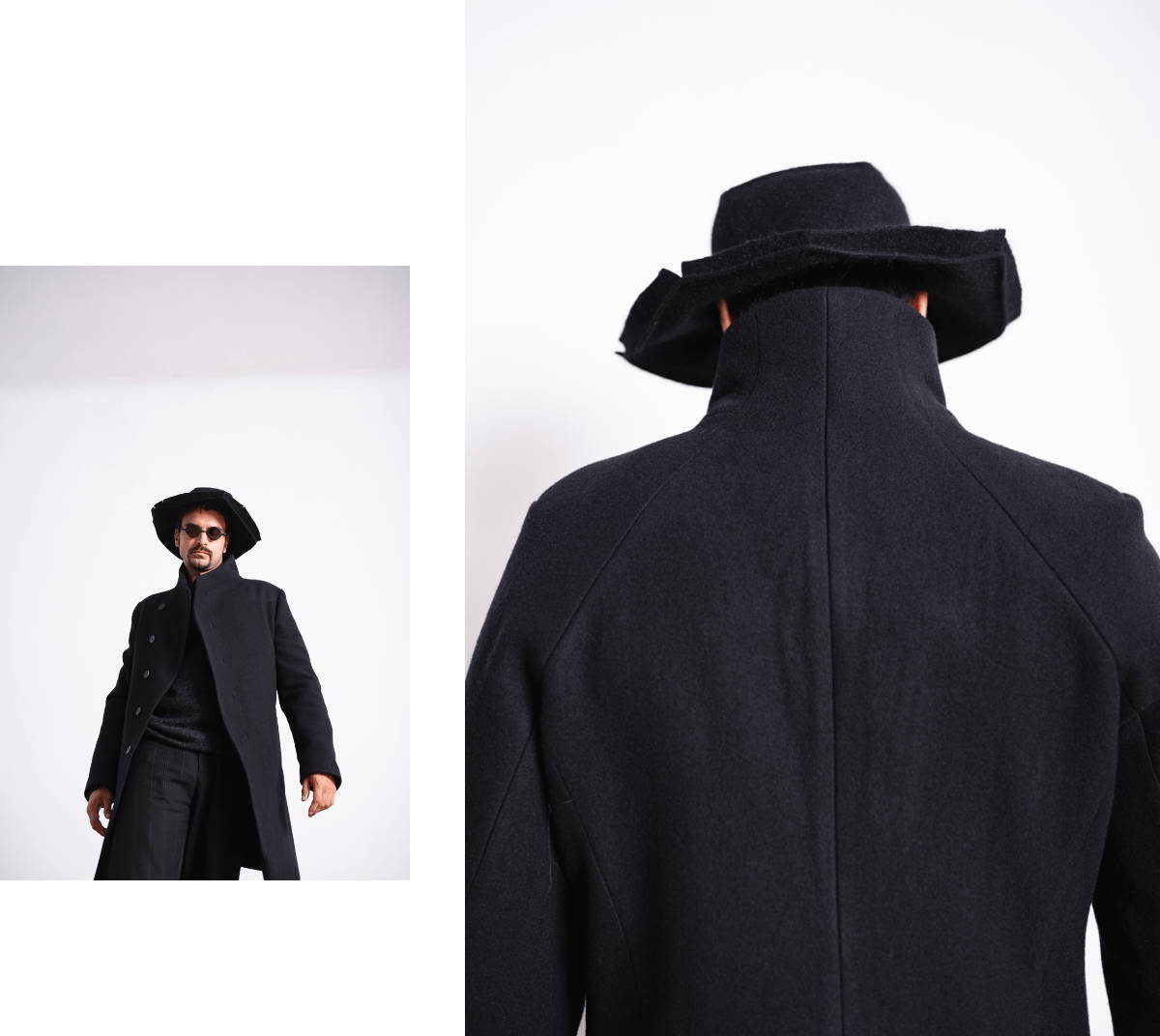 "MATHEMATICS IS
A KIND OF PLAYTHING,
THROWN AT US BY NATURE
FOR COMFORT
AND FOR ENTERTAINMENT
IN THE DARK."
JEAN-BAPTISTE LE ROND D'ALEMBERT
(FRENCH MATHEMATICIAN AND PHILOSOPHER)
GRACEFUL COMPANIONS WITH A STRONG CHARACTER
The new collection features a variety of pieces which can be combined to form an animated ensemble:
Extraordinary jackets and coats which suspensefully envelop without concealing. Unconventional trousers in various fits granting their wearer sometimes more, sometimes less freedom, as well as classic and elegant sweaters – with or without a turtleneck – depending on the lover of extravagant fashion's personal mood.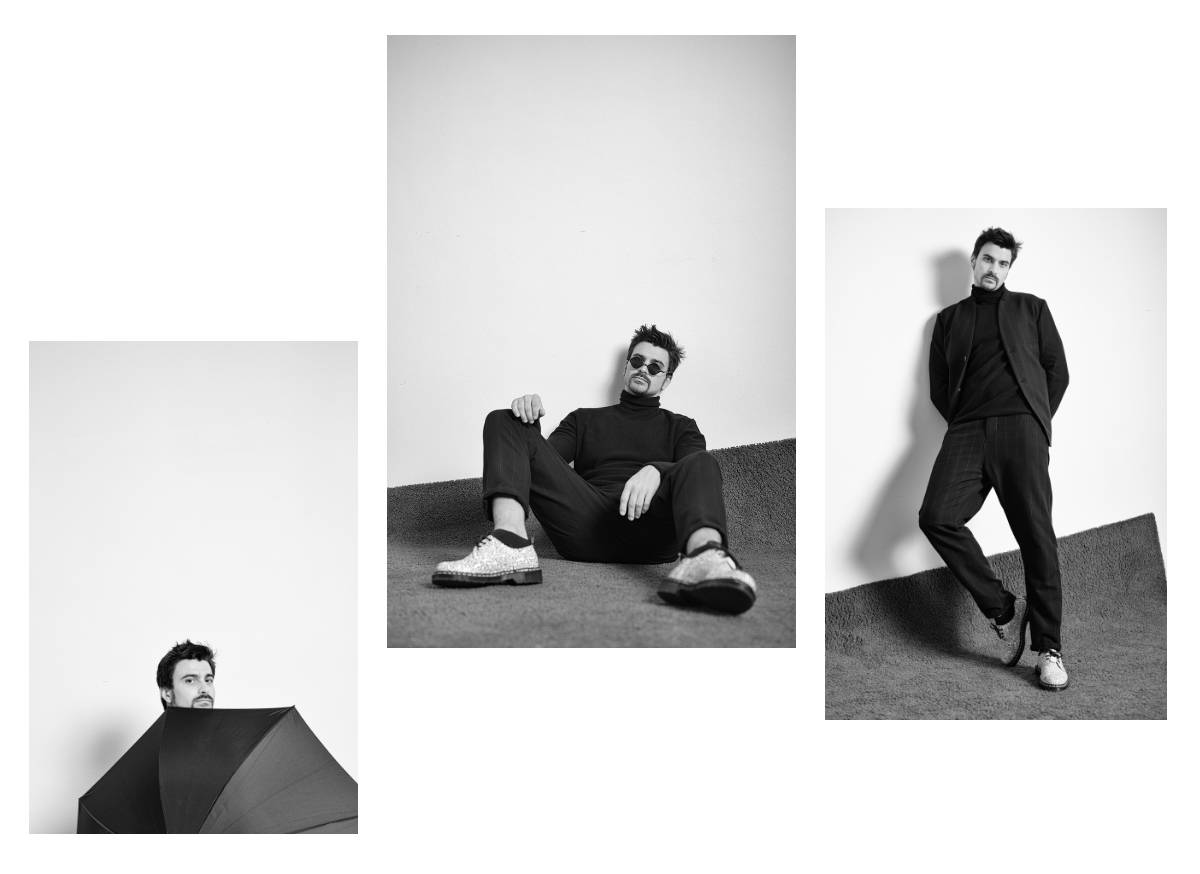 The evident common denominator of all the creations is their subdued colour palette. A smooth potpourri of cool grey brushes a flecked sea of warm anthracite and coalesces with shades of black. If you look very closely, you can even discern a fine nuance of dark green, evocative of a forest floor covered in moss on a melancholy autumn day.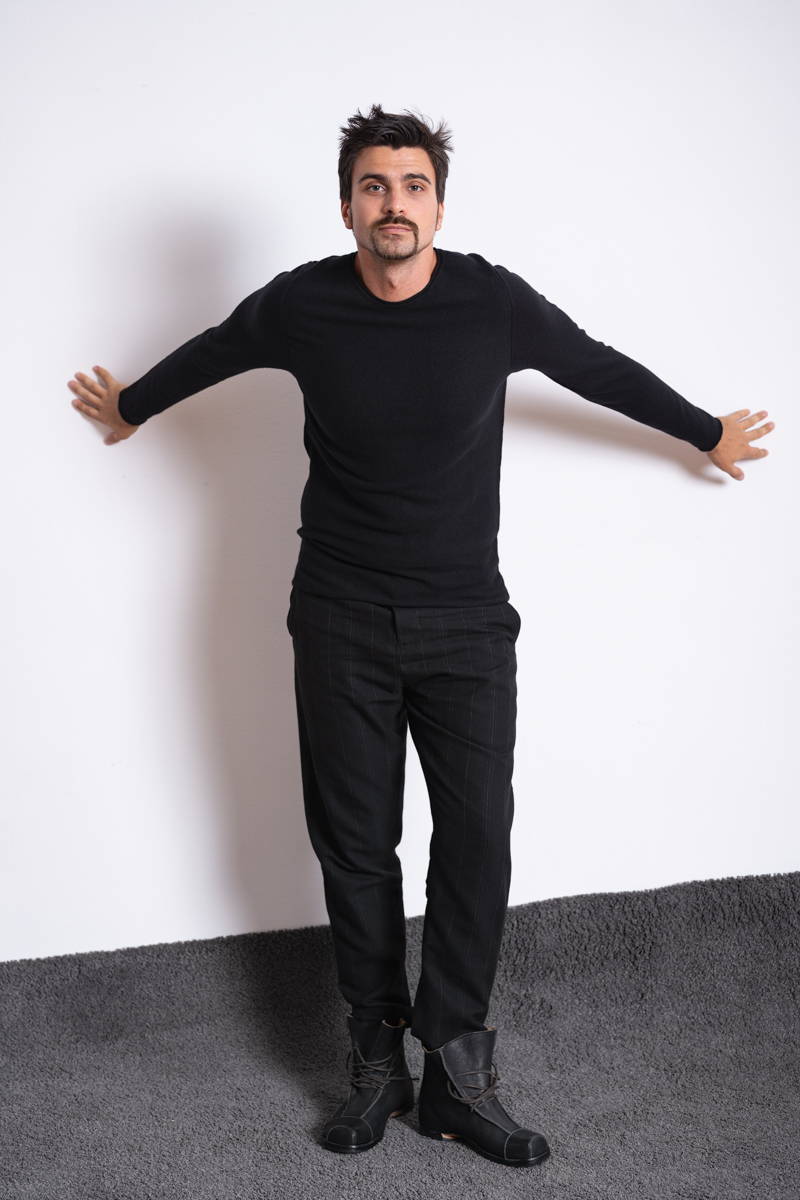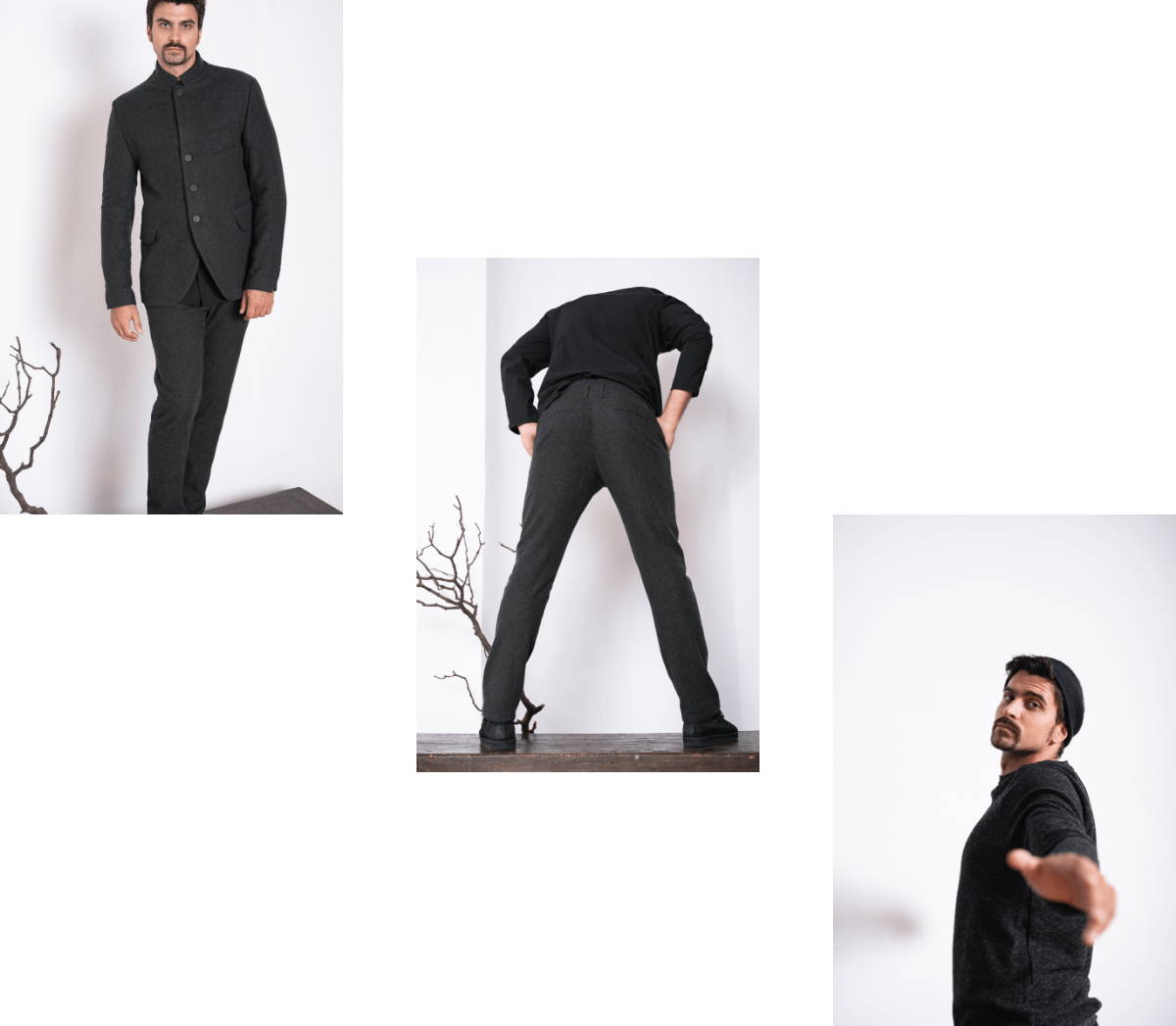 ---
---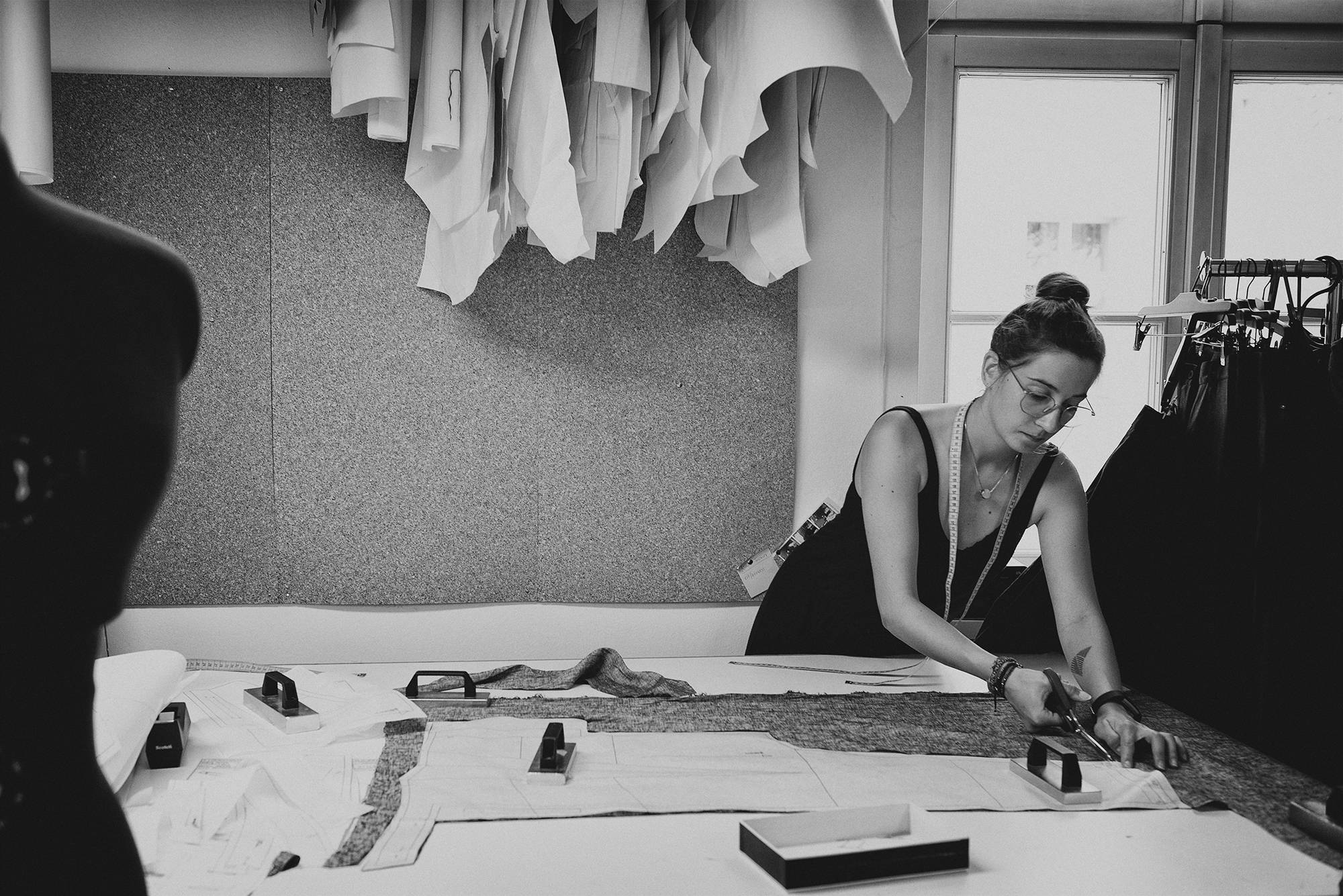 We have been a creative house for almost 10 years. We create designs that make our eigensinnig obstinacy visible. Tailor-made. According to your wishes, to accentuate your character.

If a model or your size is sold out, please contact us.

You wear a non-standard size? We can make it for you. Tailored to your body and your style.

Come and visit us at eigensinnig and let us advise you. We will create your desired style.