THE BEAUTIFUL,
THE HORRIBLE
AND THE NEW.
About the Simultaneousness of Things
On the one hand, there is this unbelievably blue sky, the trees and plants furiously shooting in all shades of green, the air that is cool in the night and getting warmer and warmer in the daytime, electrified, almost sparkling, sometimes smelling of lilac and sometimes of fresh laundry, but always of summer that is now slowly beginning. And on the other hand, there is the war, climate disaster, inflation, the pandemic that will not end, personal fates, as well as many "known and unknown unknowns" (Daniel Kahneman). The beautiful and the terrible exist at the same time, with an intensity that can give you goosebumps.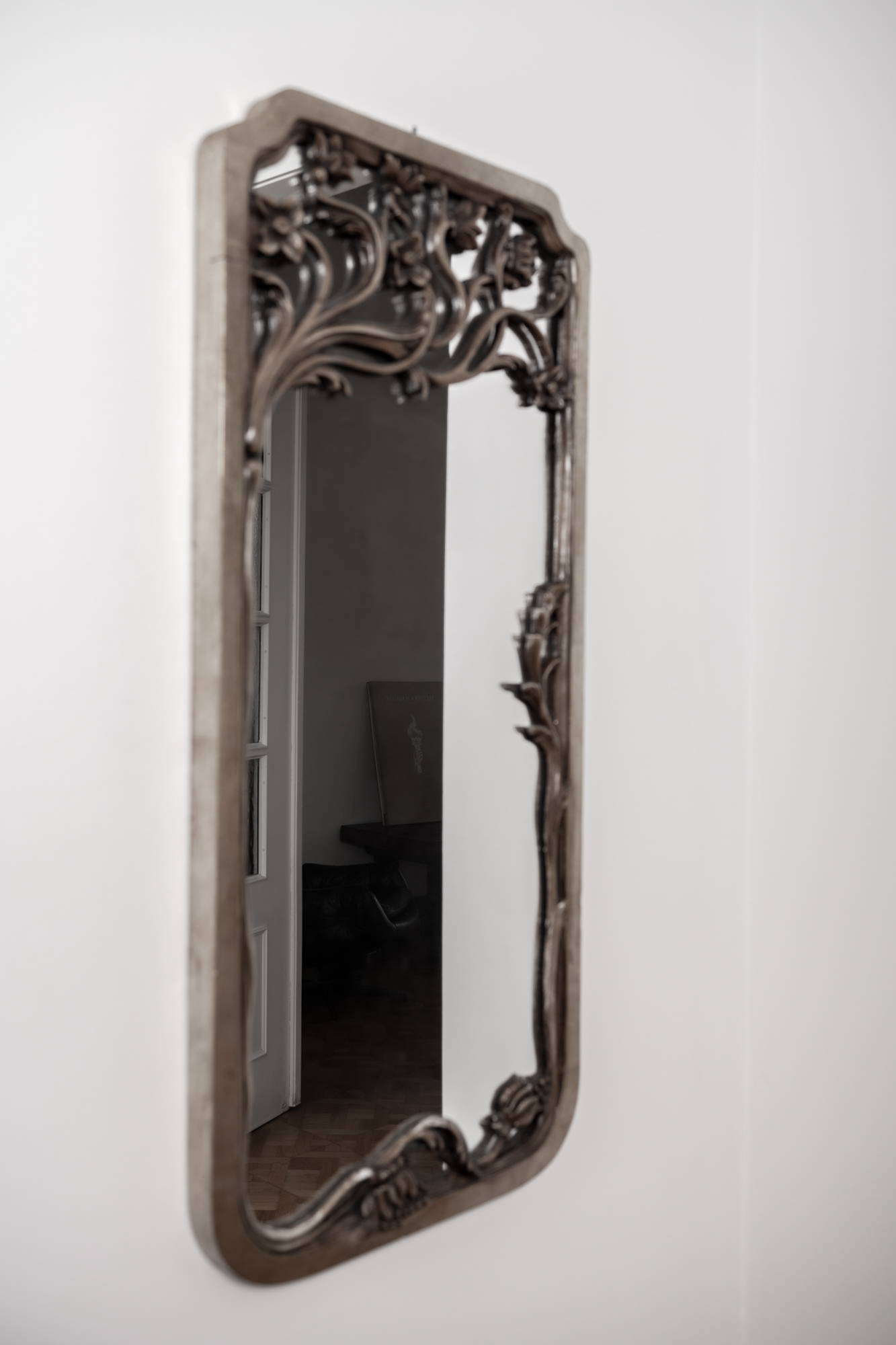 We are living in a time of permanent crises and learning to act accordingly – by surrendering to the waves of joy and sorrow and adapting to their rhythm: Alors on danse. Knowing that we are in a very lucky position. Comparisons may destroy the art, but they can also make us grateful and humble in this world of coexisting contrasts. Pre-summer generates this intoxicating, euphoriant feeling of "anything is possible" – despite everything, or maybe even because of everything that is happening on our globe.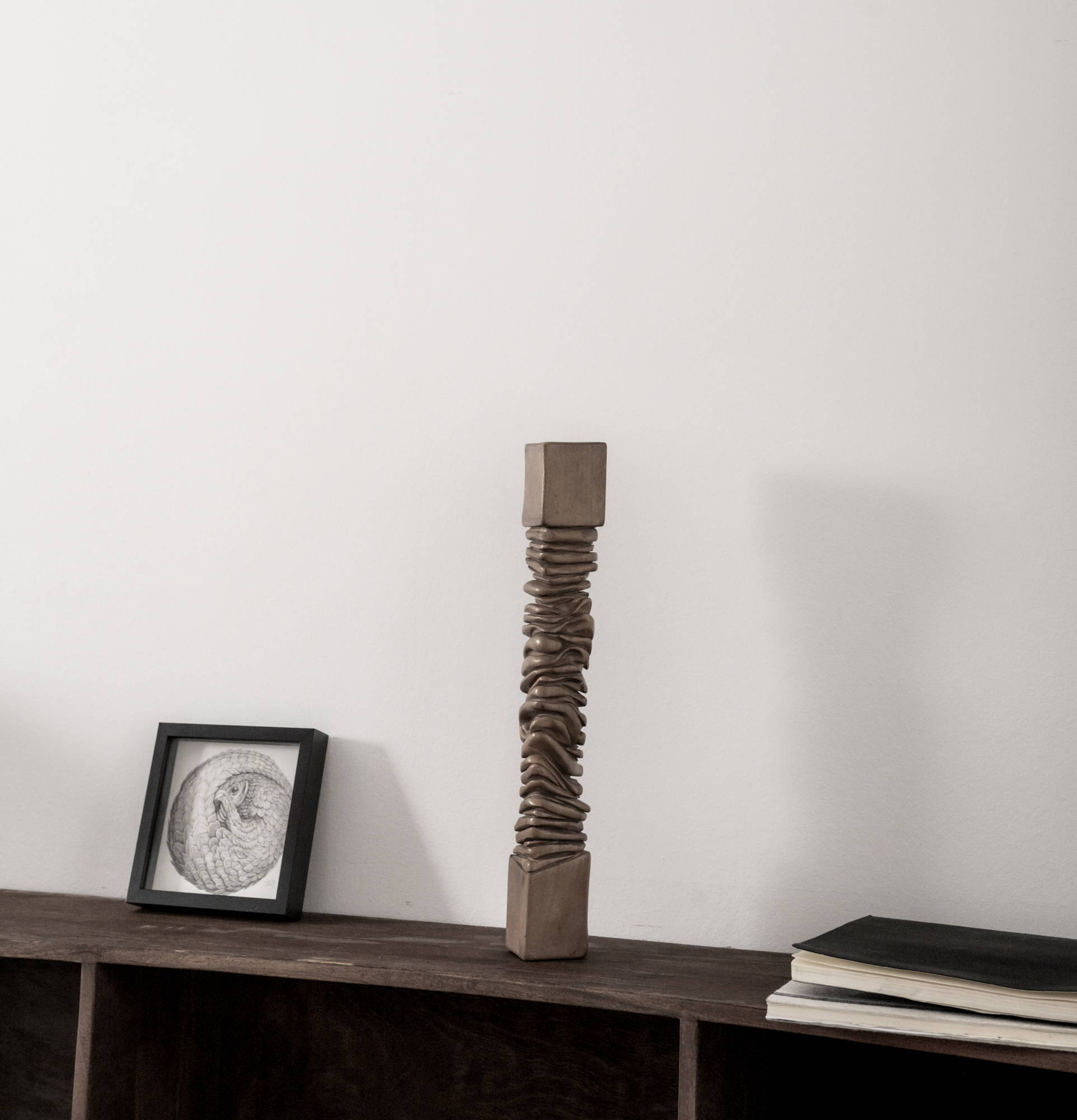 Our world is becoming ever more complex and multilayered. That is why a linear cause-and-effect mentality is no longer appropriate and we have to learn to think on a larger scale and on different levels in order to cope with all the turbulences, waves and storms.
"What stands in the way becomes the way," Marcus Aurelius said. We are not waiting for better times but focusing on the only time at our disposal: the Now.
Life is hard and soft, brutal and beautiful, sad and cheerful in stereo. Sometimes it flows rapidly and noisily like a powerful river, sometimes as slowly and quietly as a small stream. Sometimes nothing flows at all because everything is standing still; and then something breaks open and what lay fallow is surprised by clean water, allowing things to grow again.
Something is also growing again in our eigensinnig universe. We have proactively moved towards complexity and into our new studio directly above our showroom. Just as pre-summer is revealing its blossoms, something is blooming at eigensinnig as well. We have decided to expand the eigensinnig universe and give ourselves more room for new ideas, thoughts and creations. We steadfastly walk towards an uncertain future, with a good and strong feeling, building a monument to constant change – an intrinsic aspect of the avant-garde. A monument that also serves as a reminder: take a moment to think. That is today's topic.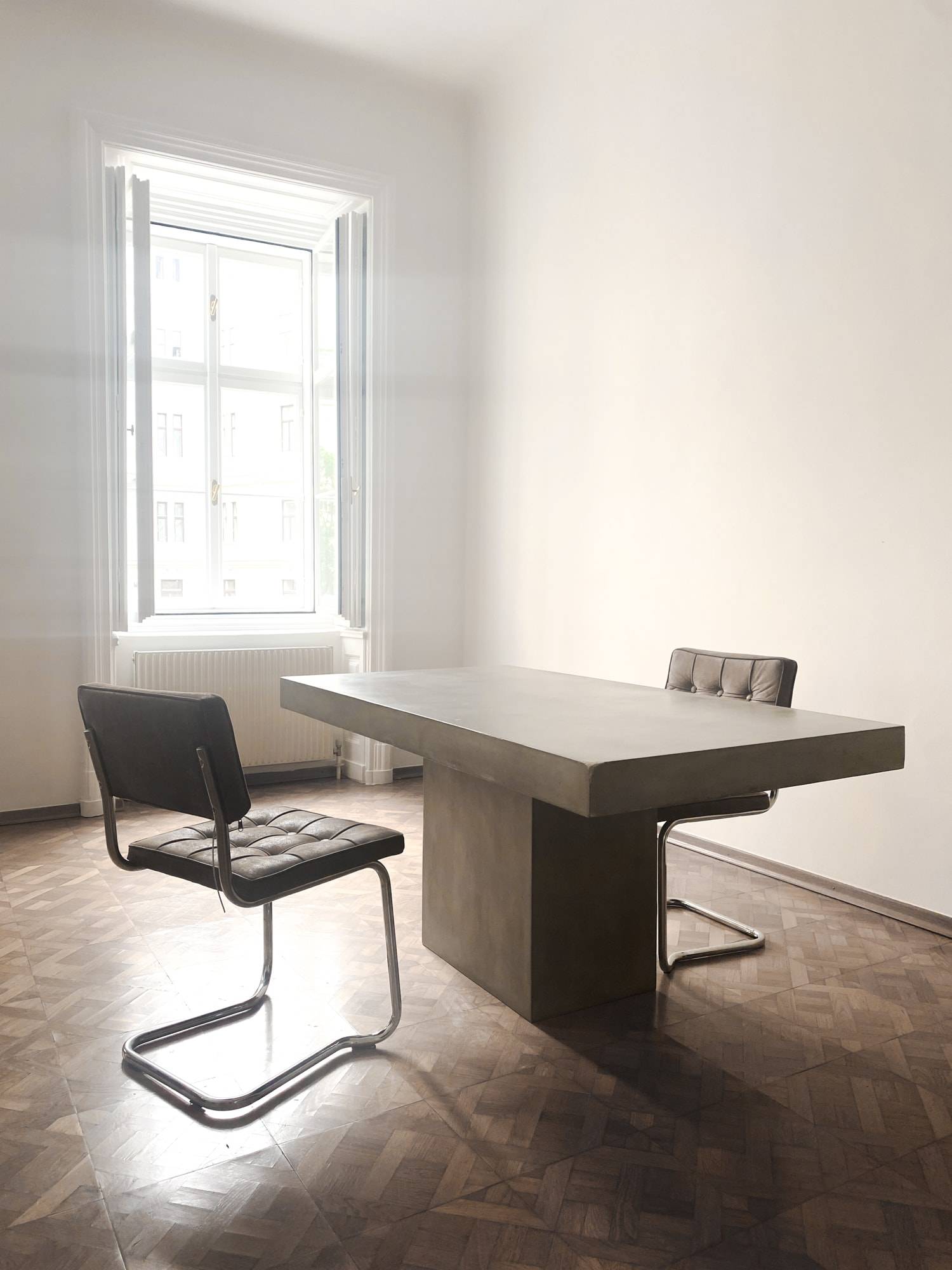 THE NEW STUDIO: A MONUMENT TO CHANGE
Considering everything that is currently happening in the world, the decision to move into our new studio was not easy. But sometimes space and time coincide in one single opportunity. And we seized it. An office space consisting of several rooms became available directly above our showroom – how could we have resisted? We have now received the keys to our future and are slowly settling in.
The obstinate eigensinnig way is never the easy one, but it is the one that brings the most joy. It is a way oriented towards the future – however it will turn out. It is the way of the avant-garde, always ahead of the zeitgeist. It is a way that is allowed to, and will be, chaotic. Faced with a threatening setting, we must not betray our character and our philosophy. Tout au contraire!
Above the gallery-like showroom, where the unique eigensinnig pieces hang from the high vaulted ceiling like little works of art, our new playground with 140 square meters and four-meter-high walls is where we will now let our creativity run free. These rooms have absorbed the life of many centuries; like the showroom, they once accommodated a pharmacy.
In their next chapter, they will be a workshop, a photo studio, an office space and an archive all at once. Little by little, we will fill them with our eigensinnig obstinacy. They give us sufficient space for everything that defines eigensinnig: drafting, designing, crafting, sewing and taking photos; experimenting and questioning. We can exchange ideas, discuss, philosophize in these rooms – but they also allow us to retire, daydream, think, plan ahead and have a coffee. In these rooms, we can go too far in order to find our way back to the right level. How did French novelist Jean Cocteau put it so aptly? The artist must know how far to go too far."


MORE SPACE FOR THE EIGENSINNIG TEAM
The eigensinnig minds who will infuse our new rooms with life are, first and foremost, Toni, Silvia and Jacqueline, whereas Alex will continue to look after the showroom. Of course, the others will also keep dropping in: after all, our showroom is the nucleus of the cell called "eigensinnig".
Toni's new space on the first floor includes his own workshop, office and photo studio. This is where he can retreat to, take a step back from everyday life and from himself in order to look back and ahead, up and down, through the lens or through the window at Sankt-Ulrichs-Platz. Sometimes aimlessly, at other times with an idea that wants to be given a shape. His tools: pen, paper, fabrics, a camera and free thoughts. The process: a mix between speculative reason and enlightened wishful thinking, between planned coincidence and constructed chaos. The result: tbd.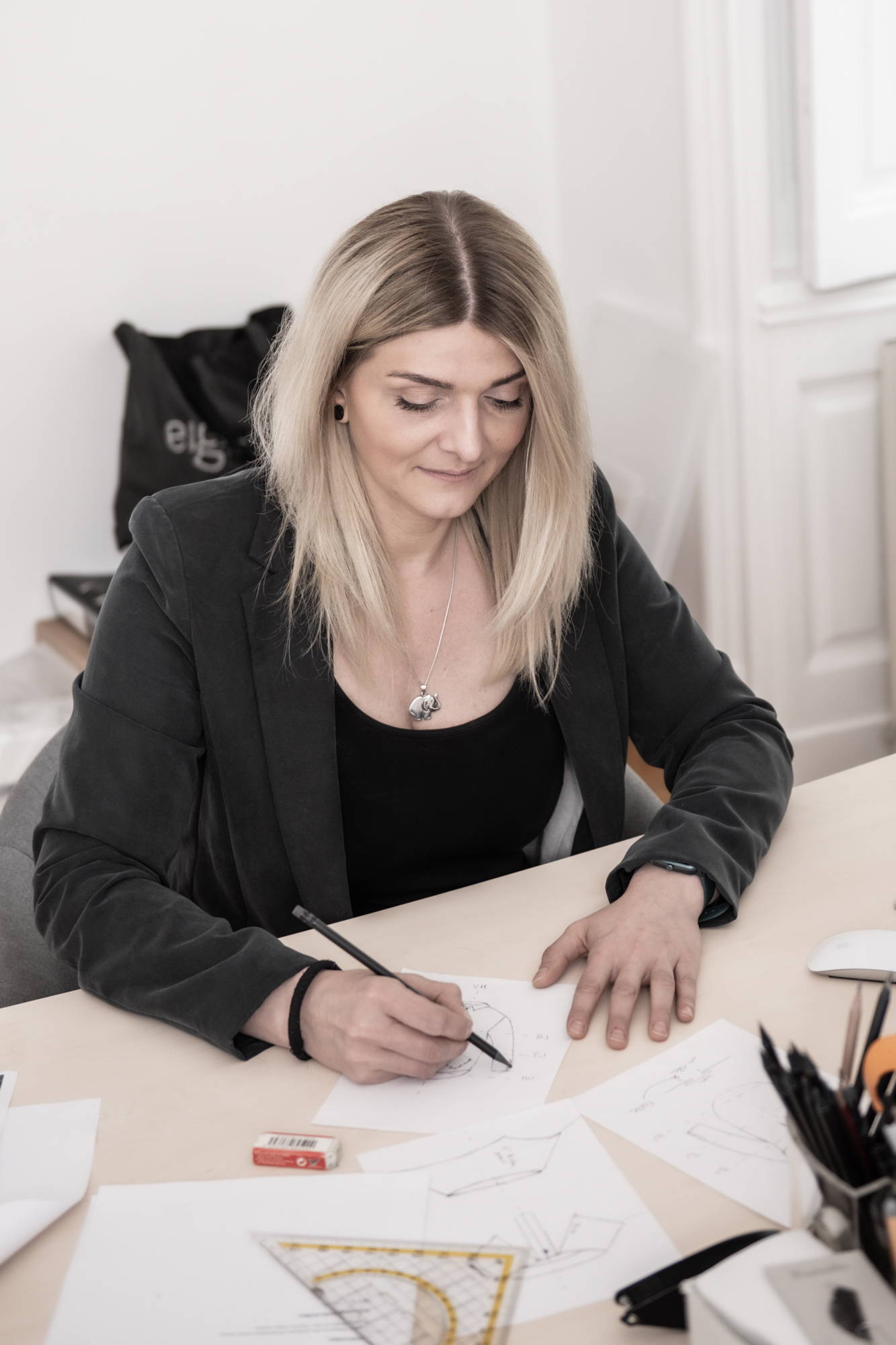 "IT IS AN ENACTMENT OF EFFORTLESS FLOATING BETWEEN SLEEPING, DREAMING AND AWAKING AGAIN,
IN A COMFORTING FLOW OF IMAGES FROM MEMORY AND PERCEPTION, A FREE MOVEMENT BETWEEN PAST AND PRESENT, BETWEEN RIGID ORDER AND PLAYFUL CONFUSION."
Silvia and Jacqueline have set up their workspaces next door, where they will write, think, create, plan and coordinate. This is where they can come up with new ideas, find inspiration and get into a state of flow. This is their space to exchange ideas, be quiet together, listen to music or enjoy the silence that old buildings often exude.
"THE PAUSE IS ALSO PART OF THE MUSIC."


THE NEW TAILORING WORKSHOP
And then, of course, there is the tailoring workshop, which is our laboratory for fabrics and cuts. This is where an experimental process transforms ideas into tangible creations, from ensembles to the detail of the end of a sleeve. When the human and the machine become a symbiosis, time appears to stand still even though it flies by. In our tailoring workshop, the machine sets the steady rhythm for putting pieces of fabric together with utmost dedication – it is our soundtrack for creation.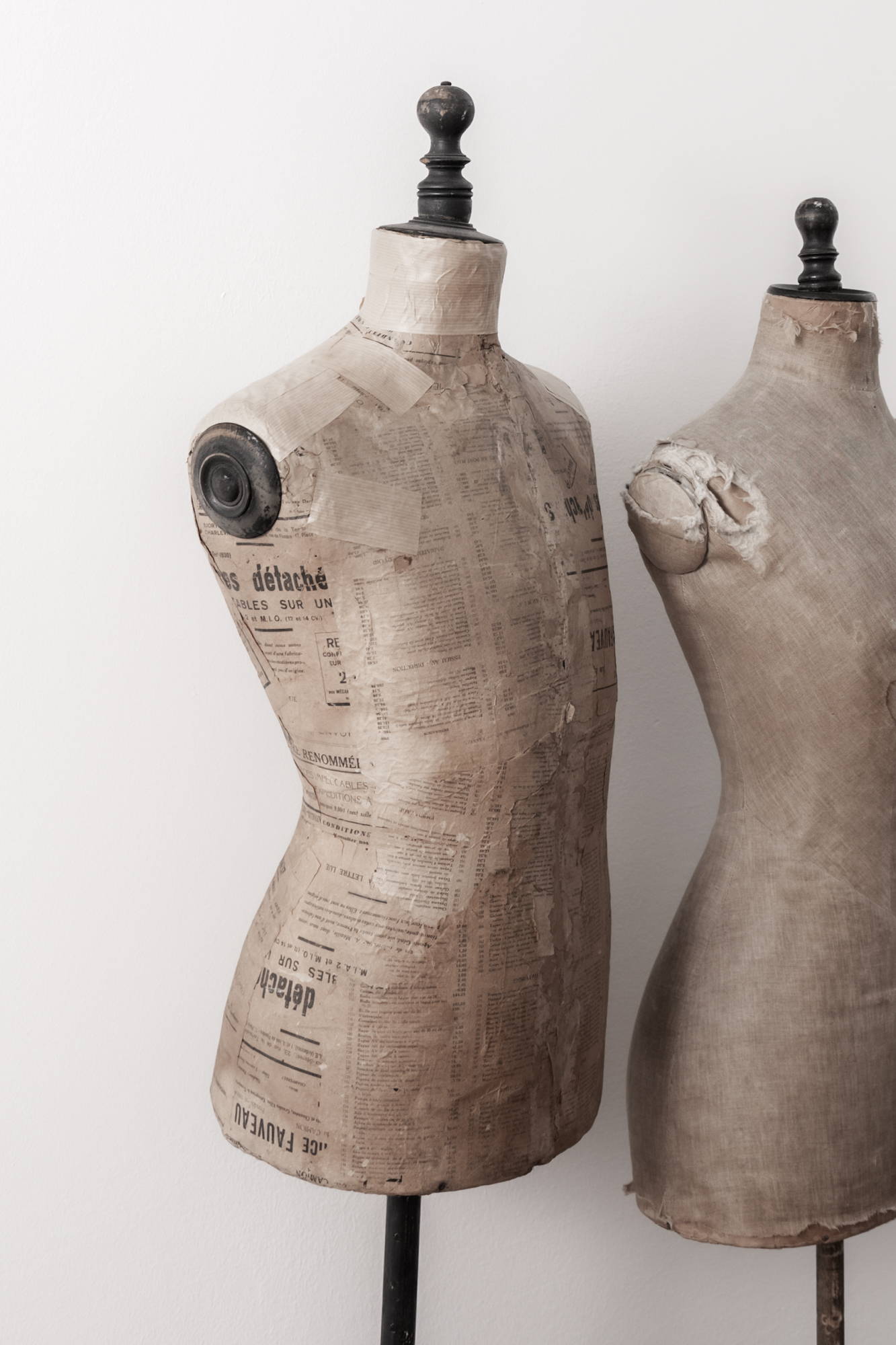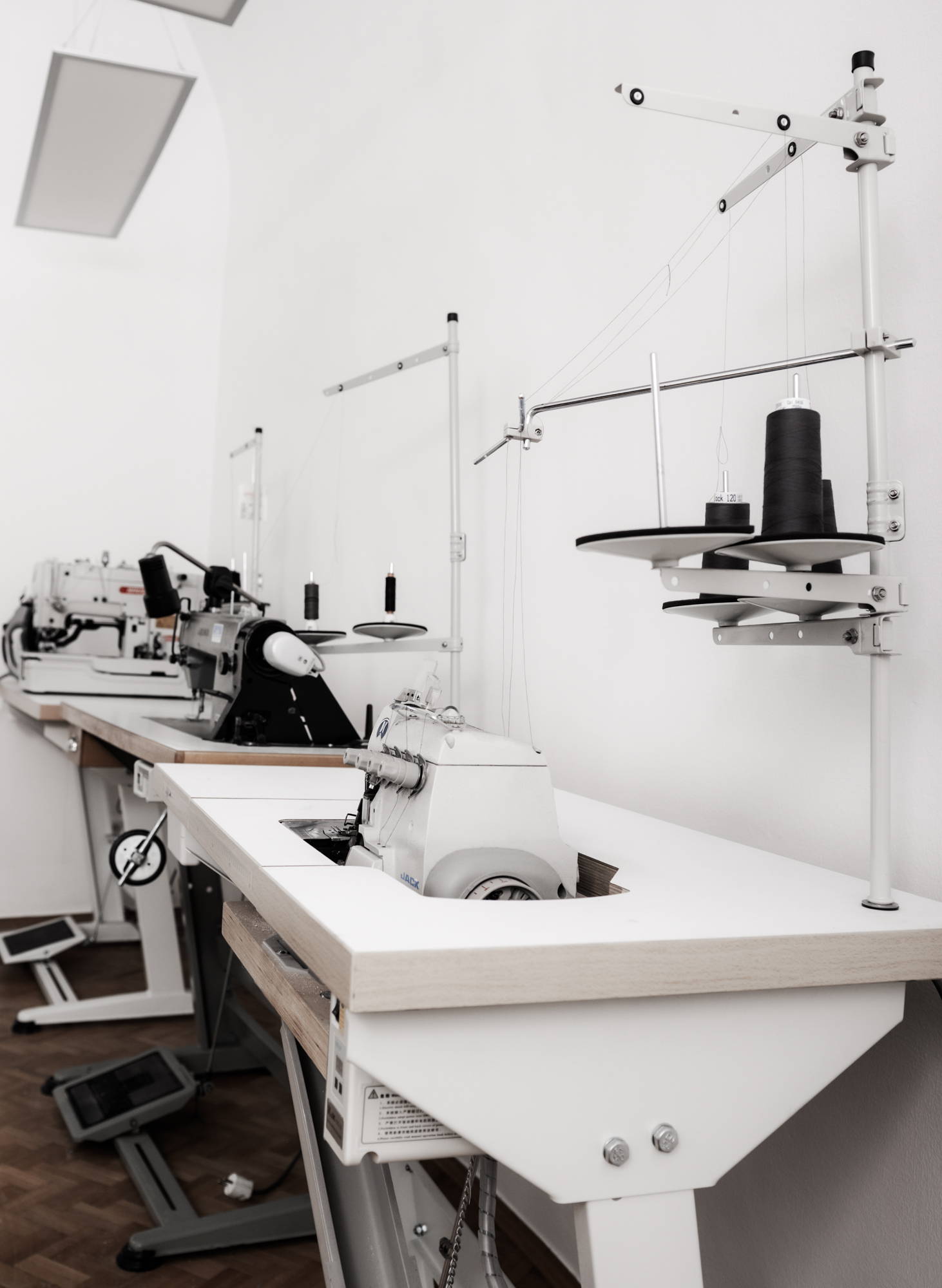 "WE SHOULD ALWAYS KEEP IN MIND THAT THERE IS
MORE TO THE WORLD
THAN ORDINARINESS."
So we are taking the next step and are happy and grateful that you accompany us on our way. With a conscious decision for lightness, because a certain gravity is in the air anyway. We perceive it, but we will not let it hinder us from moving. The future lies ahead of us. We can already feel all the good things that will happen and can hardly wait to meet all the people who will find their way to us. And we bathe in the complexity of our time, which is currently enchanting us with a beautiful pre-summer. All we need to do is look up into the blue sky.
---
Idea: Toni Woldrich | eigensinnig wien
Text: Martha Miklin | textstuecke.at
Photography: Toni Woldrich | eigensinnig wien

---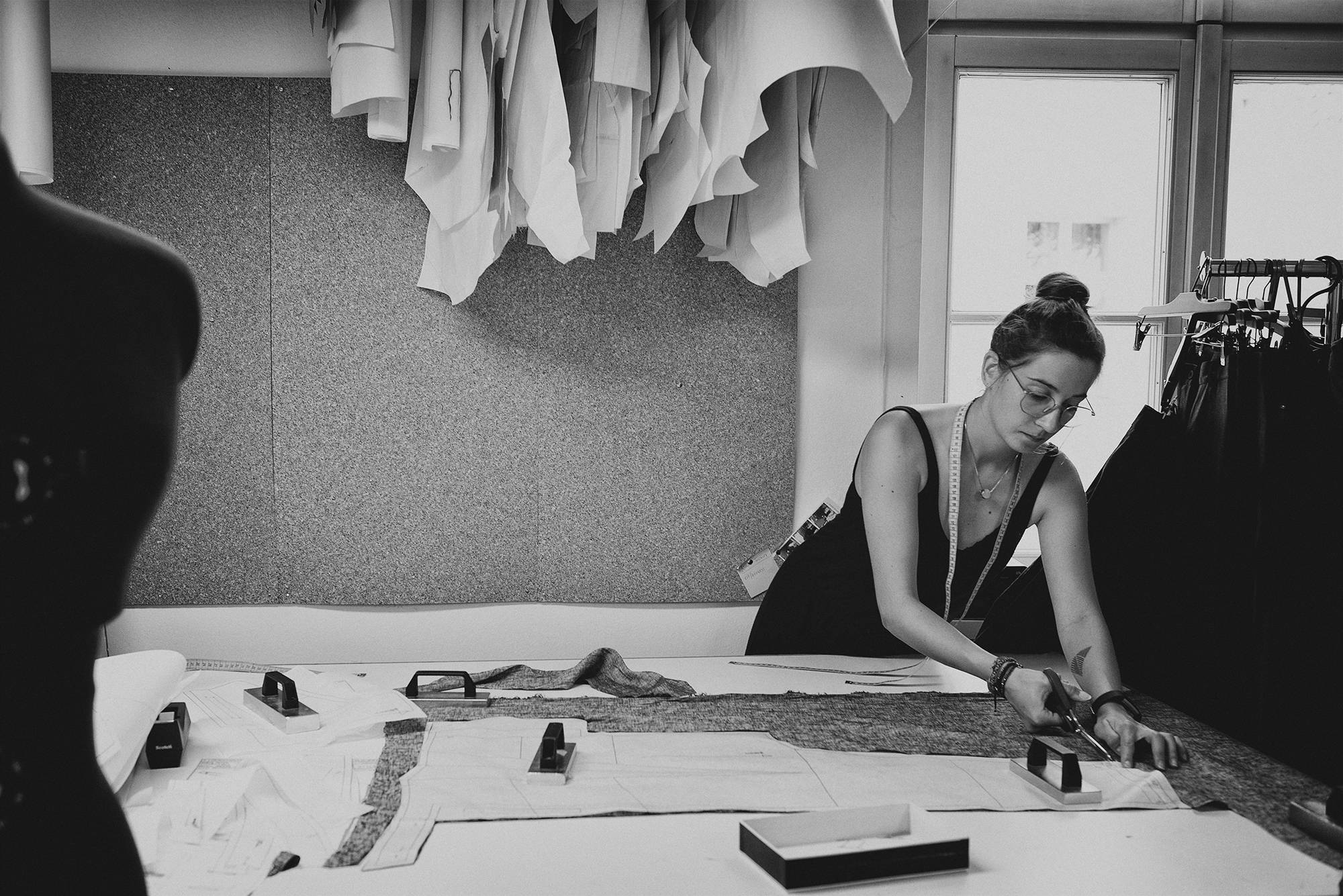 We have been a creative house for almost 10 years. We create designs that make our eigensinnig obstinacy visible. Tailor-made. According to your wishes, to accentuate your character.

If a model or your size is sold out, please contact us.

You wear a non-standard size? We can make it for you. Tailored to your body and your style.

Come and visit us at eigensinnig and let us advise you. We will create your desired style.