eigensinnig becomes an independent creative house
We are writing the next chapter of our story: Soon we will exclusively stock our own label – and what started as a multi-label store and a photo gallery in 2012 will become a creative house.
So, as always, everything remains different; the desire for change is our driving force. Fortunately, it is paired with a certain inability to be content, because someone who is content wants to stay in the status quo where nothing moves at all.
"Life begins at the end of your comfort zone," Neale Donald Walsch said. And so we are taking a step forward, motivated by this creative discontent and productive unrest. We are leaving the familiar path and entering our own terrain. "There's still time to change the road you're on," Led Zeppelin sing in "Stairway to Heaven".
"WHO, IF NOT WE?
WHEN, IF NOT NOW?"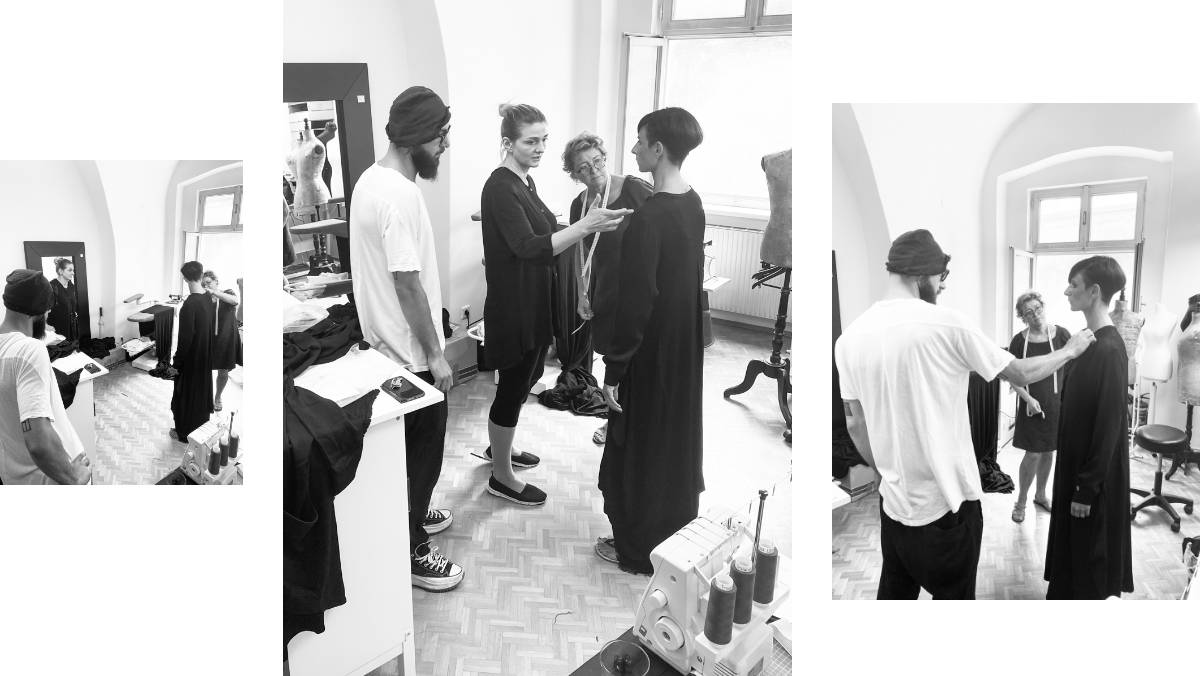 STARTING 2023: OUR OWN LABEL ONLY, EXCEPT...

"Getting lost will help you find yourself," the Holstee-Manifesto says – and that is exactly where we are headed: towards ourselves. Therefore, we are shedding everything that is not ours and, as of 2023, focusing on that which defines us – our eigensinnig identity that has grown, transformed itself and yet remained unmistakable over the last decade. Expressing this identity even more is our objective for the next chapter. Our essence demands to be given an extended shape, it wants to show itself and become even more alive.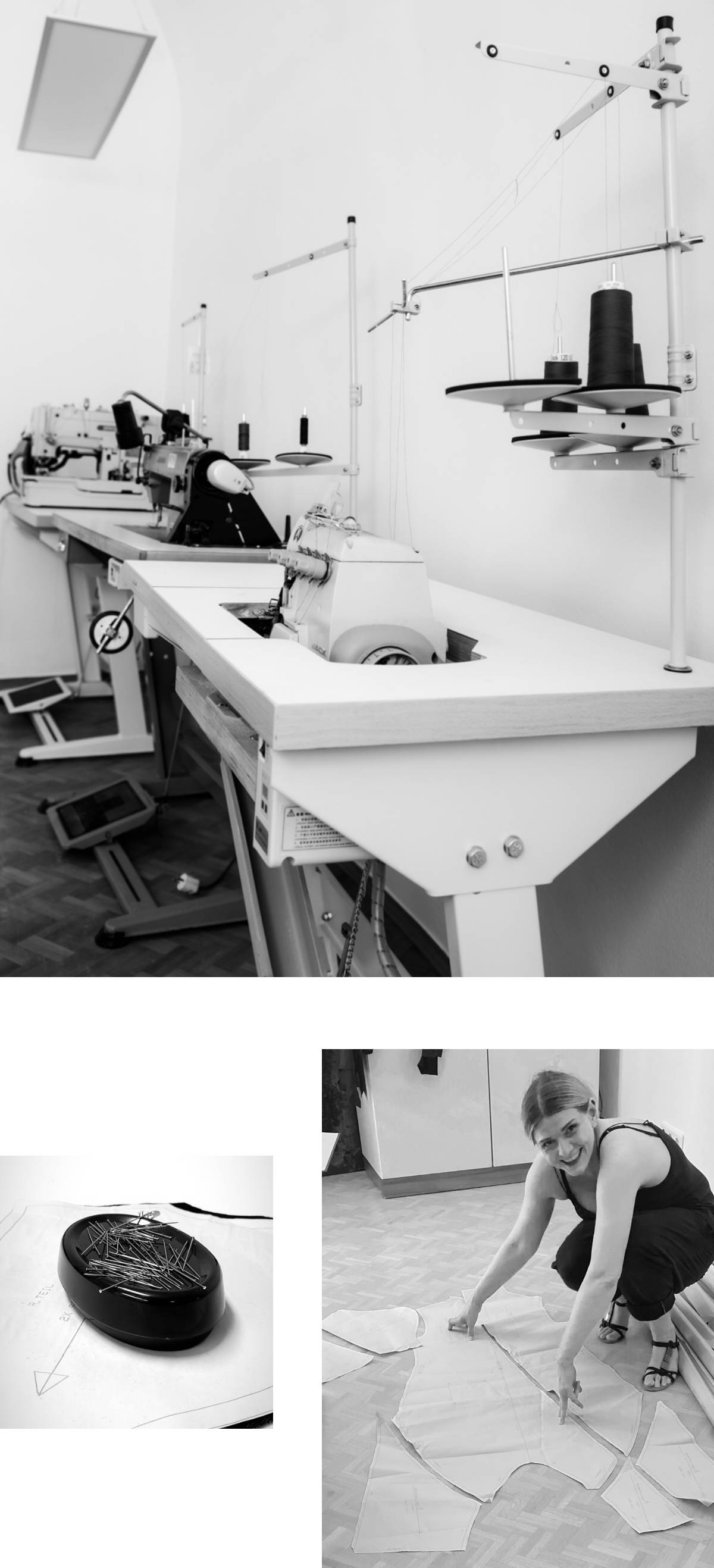 ---
That is why eigensinnig becomes a creative house.
What does this mean? As of 2023, we will only stock our own label. We are paring down to our strong core, to our innermost essence, hoping that our eigensinnig radiance will spread into the world in concentric circles. In 2012, we started by curating the creations of international designer brands; five years later we founded our own label; and now, another five years later, we will only be curating accessories: scarves by Faliero Sarti, glasses by Rigards, bags by Tagliovivo, etc.
"WE OWE PROGRESS
TO THE GRUMBLERS.
PEOPLE WHO ARE CONTENT
DO NOT ASK FOR CHANGE."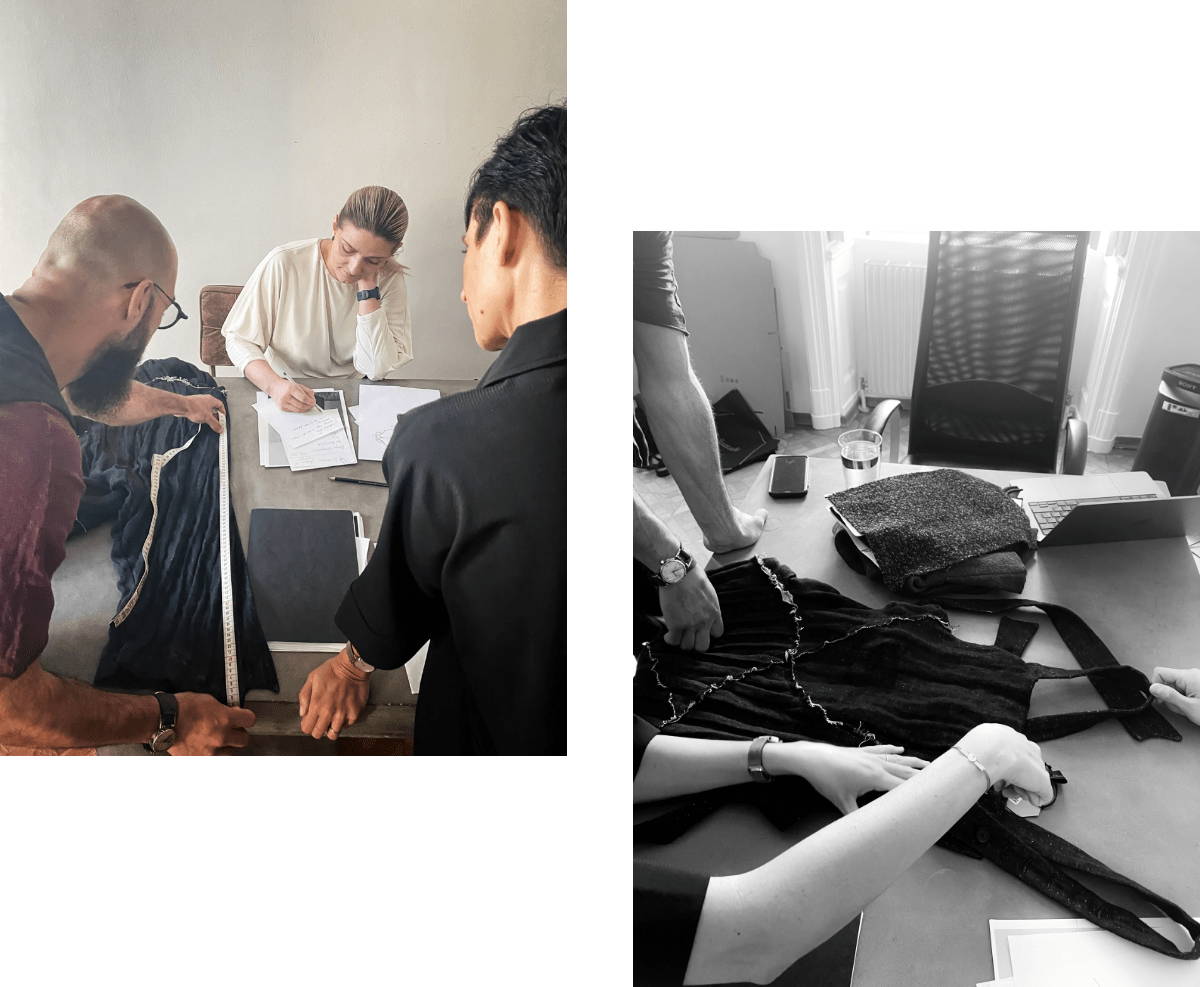 EIGENSINNIG CONSISTS OF MANY MINDS

"Who, if not we? When, if not now??", Joan of Arc once said. We have everything a creative house needs: the creative minds, the space, the sources of inspiration. We have obstinate people with a sense for aesthetics. People with expertise in craftsmanship. People who think, and people who act, and people somewhere in between. People with antennae that can catch things floating invisibly in the air.
We have eigensinnig partners at home and abroad who support us every day with their knowledge, their experience and their benevolence. And we know when we have to consult others and their expertise – like for our first collection of hats, which we developed in collaboration with Mühlbauer. Cooperations are a constitutive characteristic of your creative house, and there will be many more. We are already working on unique leather pieces; we will tell you more about them very soon.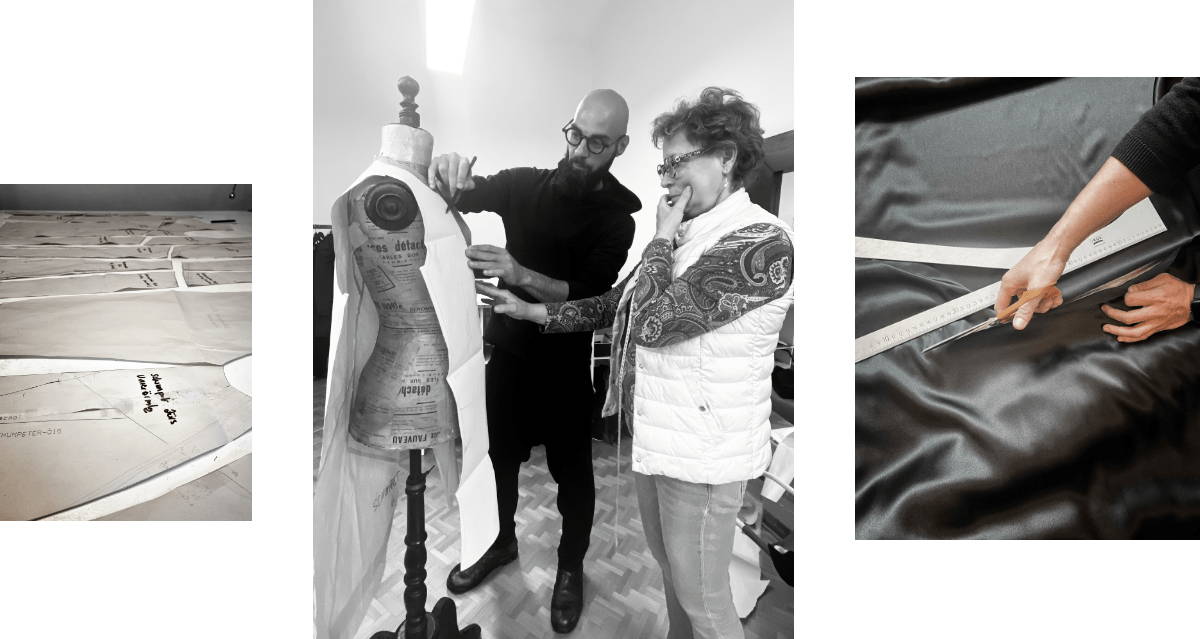 "YOU ARE, IN FACT, A MASHUP
OF WHAT YOU CHOOSE
TO LET INTO YOUR LIFE."

---
THE NEW WORKSHOP: AN OLD SPACE FOR EXPERIMENTS

We have a spacious new atelier with a tailor shop and a photo studio, which serves as our experimental space and workshop, a place for trying things and creating, for deconstructing and reassembling, for thinking and staring into space, because "the pause is also part of the music" (Stefan Zweig). It is where we live the tailoring tradition – with perfect craftsmanship yet an open mind. This results in unconventional, timeless and trend-free creations with unexpected details, also made to measure or altered to perfectly fit their wearer, true to the motto: If it doesn't fit, we will make it fit.
We work together with a small, family-led manufacturing company in Slovenia, close to the Austrian border, whose tailors have been creating accurate handiwork since the 1970s. And, perhaps most importantly: We are aware that being open to the world is essential, that inspiration is necessary to create good new things, because innovation does not happen within the isolated core but at the intersections with the world. A back and forth, ping and pong, taking and giving, inhaling and exhaling, between the world and the self: this is how identity is formed.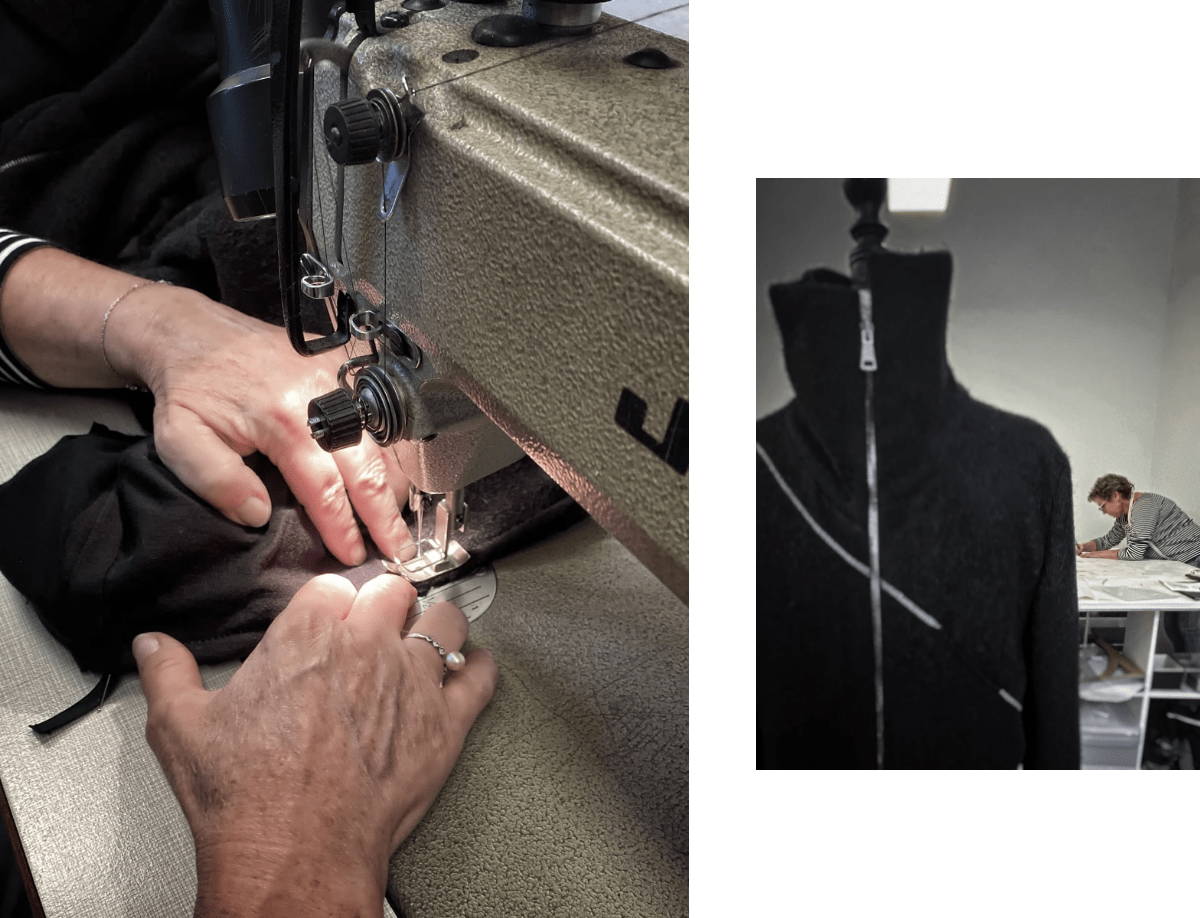 ---
"TREES WITH DEEP ROOTS
ARE THOSE WHICH WILL GROW TALL."

---
Despite its flexibility and expansibility and elasticity, the identity of eigensinnig is solid and firm. It is like a tree with roots reaching deep into the ground, deeply anchored in the earth, extending downwards and to the left and right – as if something was yawning into the earth, as quickly as a crack working its way through a thick ice cover to divide frozen water: your eyes cannot keep up with its speed. And then, in the world above, at the top of the trunk that builds up a new layer every year, creating a new delicate ring – leaves and fruit are sprouting on proliferating branches.
The tree's wisdom is its knowledge when it has to grow and blossom – and when the time has come for rest, retreat, greenlessness and asceticism. Vita activa – vita contemplativa. Becoming – passing. Being awake – sleeping. What would a rhythm be without the constant up and down?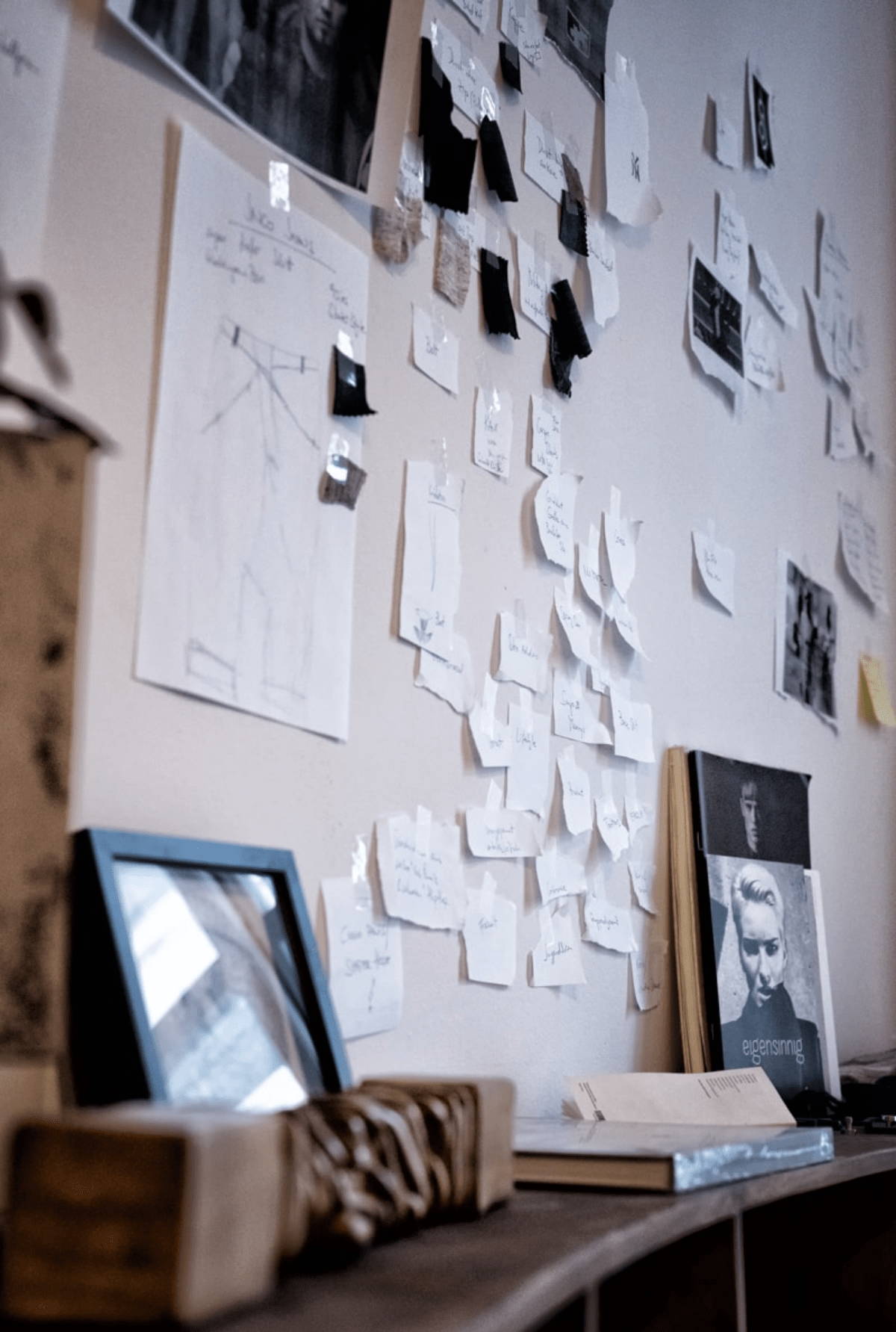 ---
The world, in our case: That means ideas and thoughts and melodies and works of art that delight us and move us. That means books, conversations, poems, fragrances, theories, the forest, the sea, the nothing, doubt, the unconscious, pop culture, and so much more. Our avant-garde fashion is inspired by thinkers, philosophers, artists, and – another acknowledgement of our identity – it is primarily in black. Because black is poetry without words, and we never forgo poetry – despite the reduction to the essence which is part of the wabi-sabi philosophy that guides our actions.
Welcome to the House of eigensinnig, where more than just fashion is happening – and will keep happening.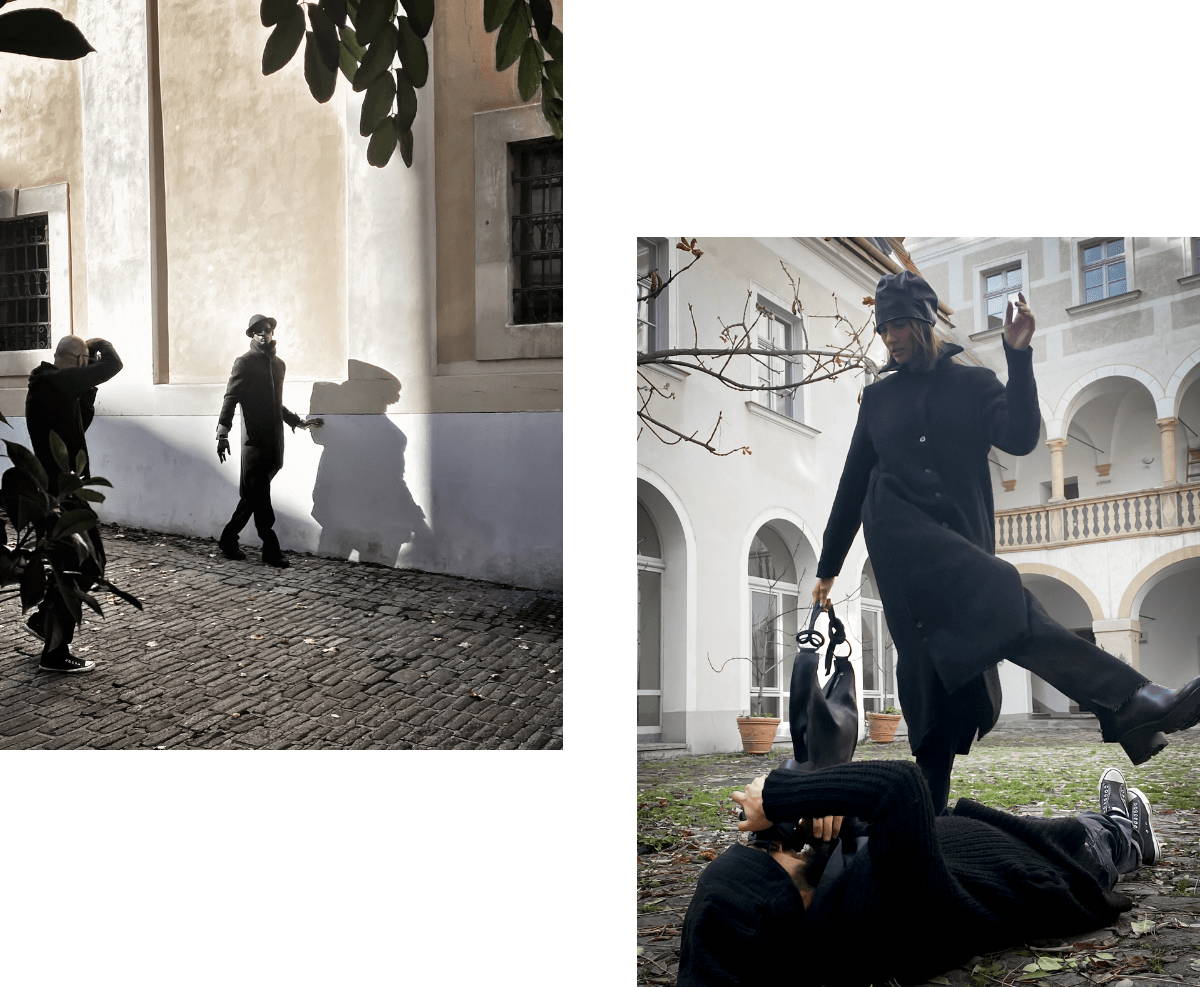 ---
---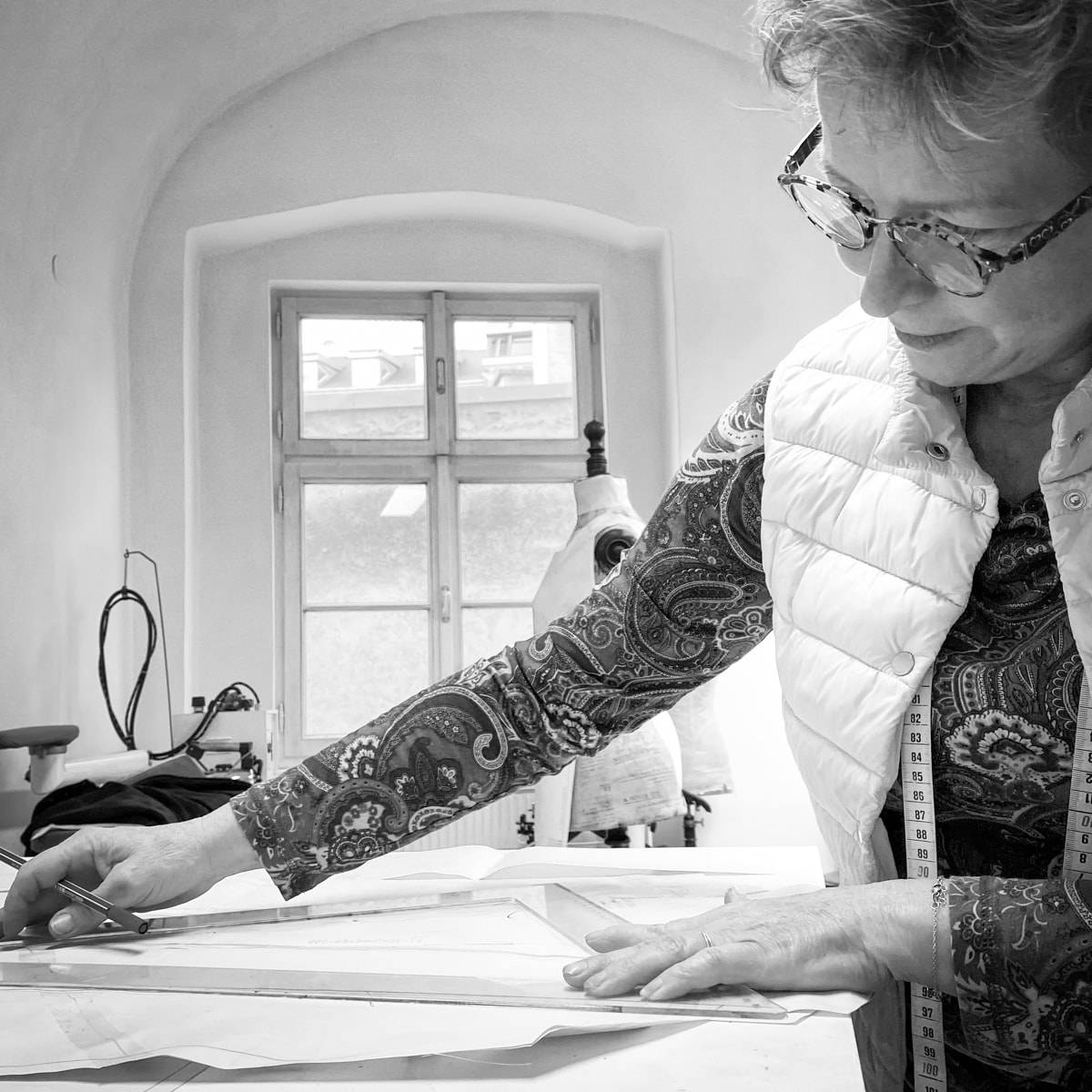 We have been a creative house for almost 10 years. We create designs that make our eigensinnig obstinacy visible. Tailor-made. According to your wishes, to accentuate your character.

If a model or your size is sold out, please contact us.

You wear a non-standard size? We can make it for you. Tailored to your body and your style.

Come and visit us at eigensinnig and let us advise you. We will create your desired style.